Fishing Trip - August 21, 2011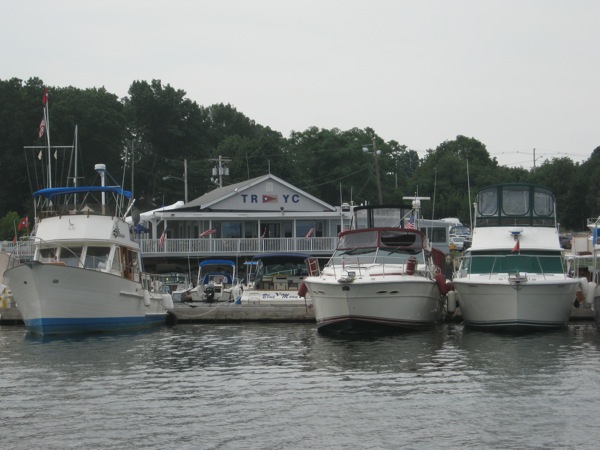 Leaving dock at the Town River Yacht Club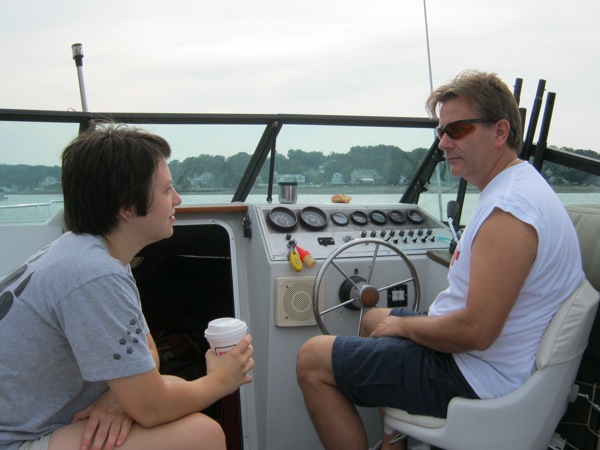 Dan and Ally discussing the strategy for the trip.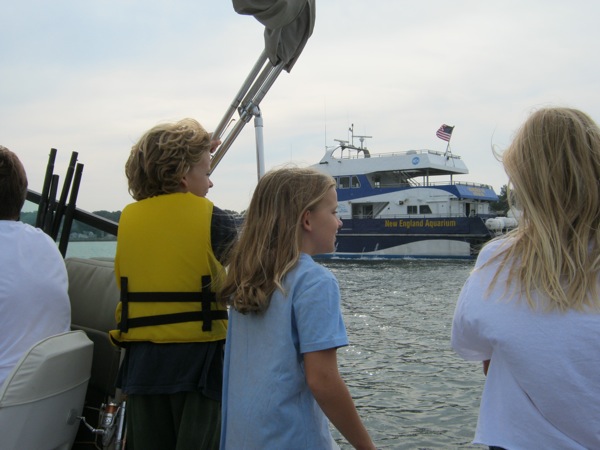 The kids try to attact the attention of ferry goers...a disappointment, as no one was on the 8:00 am Ferry!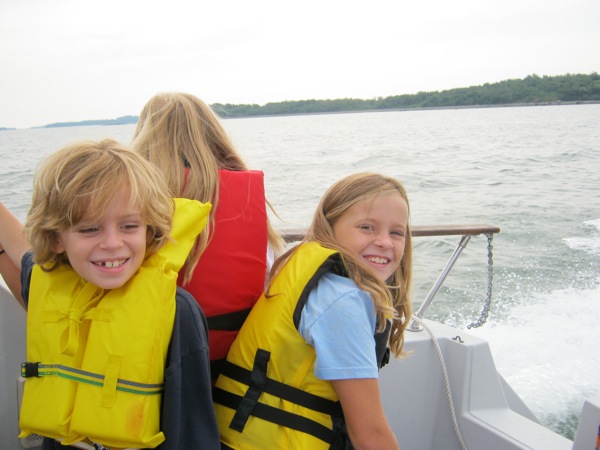 AJ and Maeghan looking excited to begin the fishing.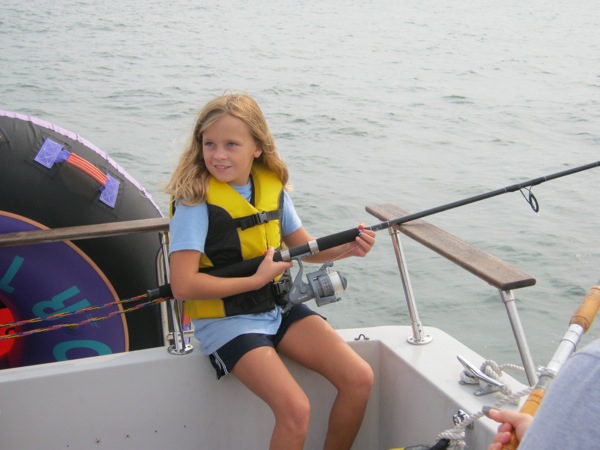 Maeghan is all ready.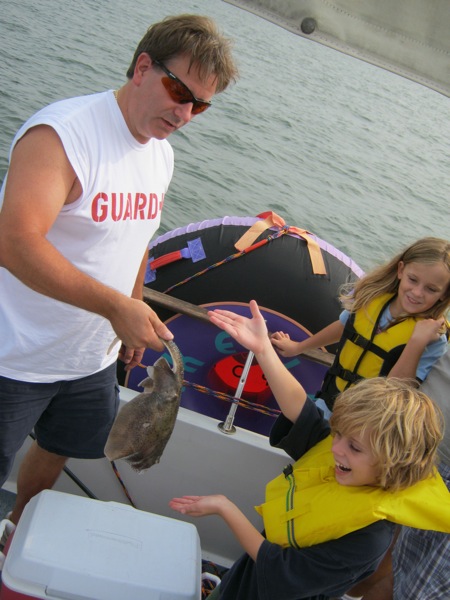 Dan helps AJ with the first fish of the day, a skate.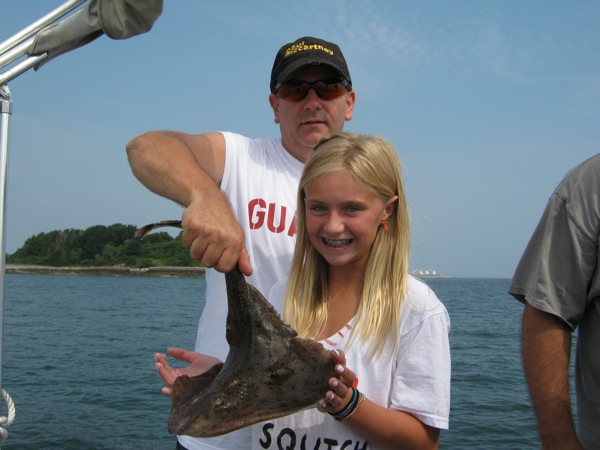 And Carlie gets a skate too!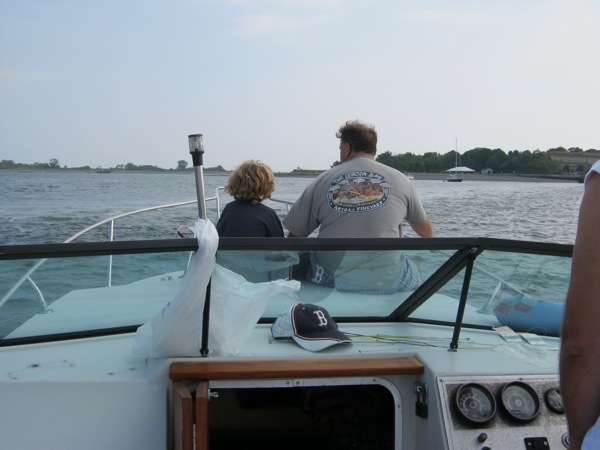 AJ and Shawn share a moment on the bow.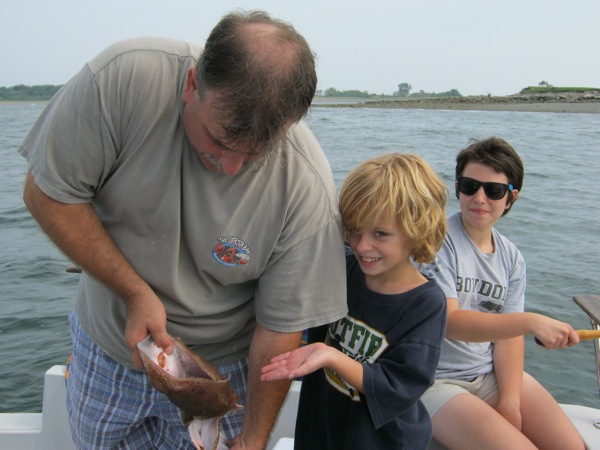 Shawn helps out with yet another skate...a pattern is emerging.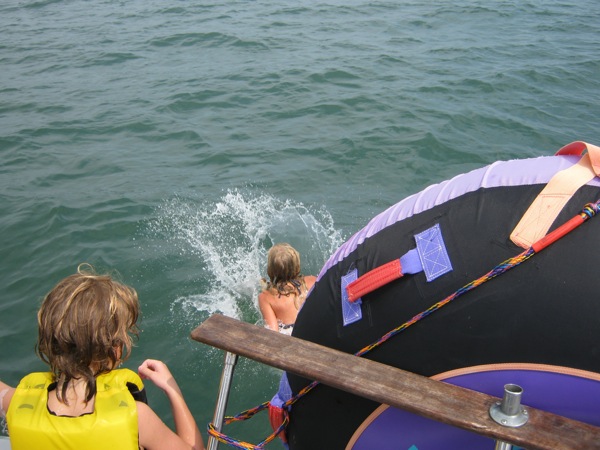 The fishing is over; and Carlie leaps in to cool off.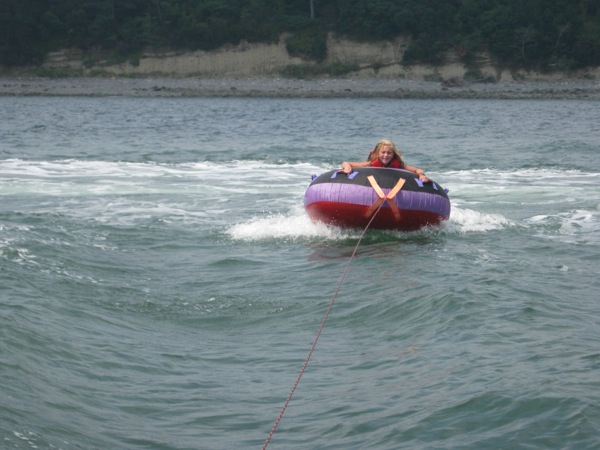 Carlie on a whirlwind tub ride off the back of Long Island.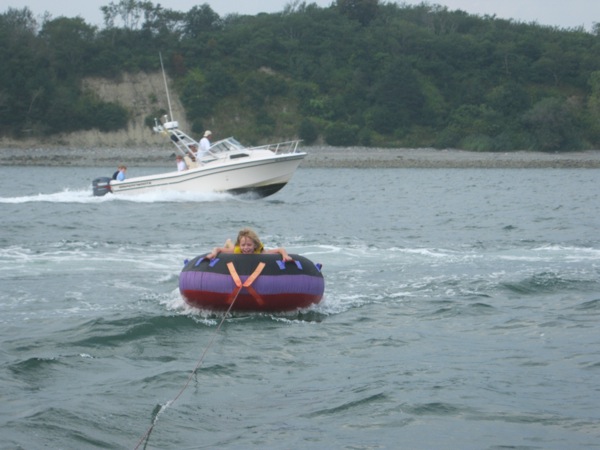 Maeghan screwed up her courage and went out for a turn.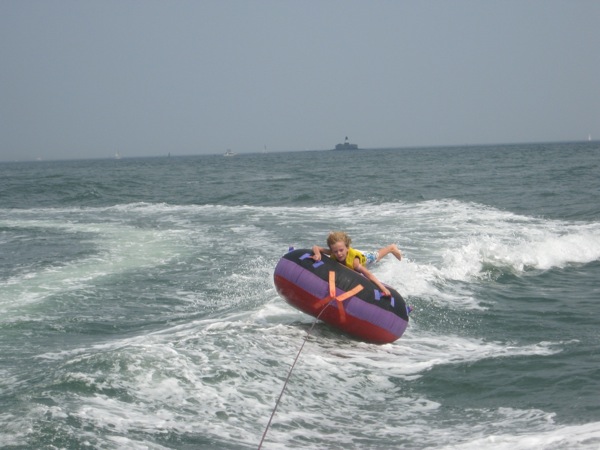 Even AJ got into the act, and managed to hold on tight.
We rushed in to beat the massing thunderstorms.
Passing sailboats in Hull gut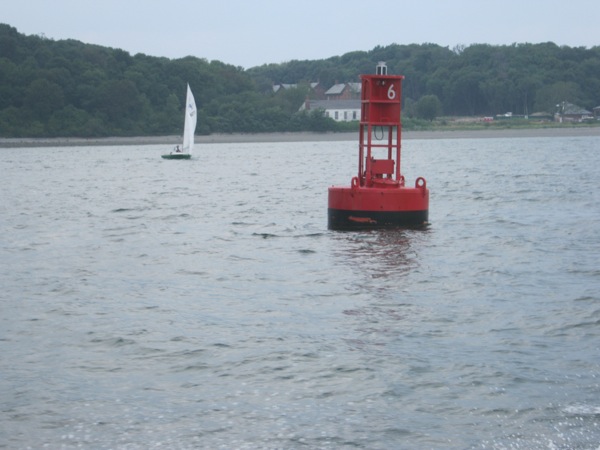 Peddocks Island passes sternward as we had back to TRYC.