Baccalaureate Ceremony - Bowdoin College - 2013
On Friday, May 24th, Laurie, Pat and Molly drove up in one car, my mom and me in the truck and George and Barbara in the other for the opening ceremonies and festivities of Althea's graduation from Bowdoin College. Unfortunately, the weather the whole week has been cool and damp, and the commencement weekend promised to be the same. But even the poor weather couldn't dampen everyone's spirits at the happy occasion.
Walking on the quad at Bowdoin, chairs ready to be placed outside the Art Museum; but would they get set up or would we witness the degree conferral in the ice rink?
Patrick, Molly and Althea in the Artic Museum. Adm'l Peary was one of Bowdoin's illustrious graduates, so from the Polar Bear mascot to the walrus tusk carvings in the museum, the adventure of exploration is celebrated on campus.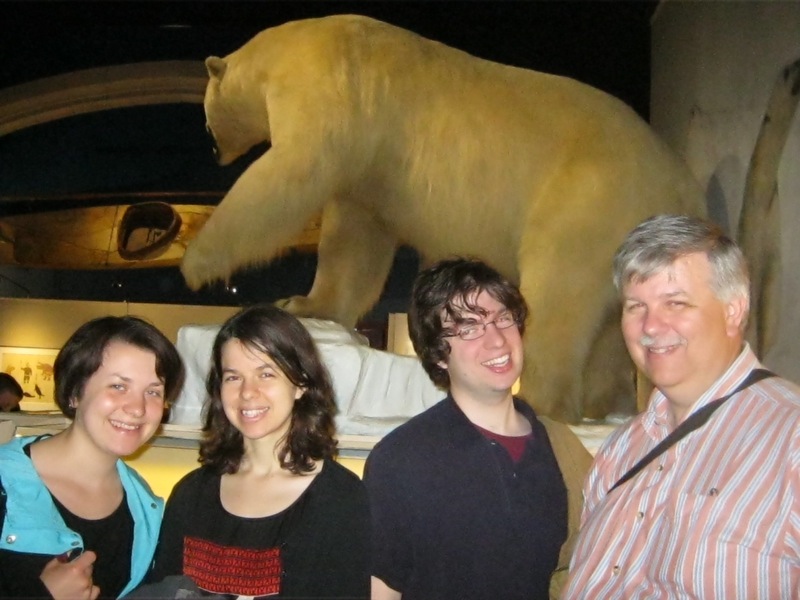 Me with the kids.
Most everyone gathered in the hockey rink for the Baccalaureate ceremony.
After singing America the Beautiful and speeches by college president Barry Mills and dean Timothy Foster, 4 Bowdoin students treated us to Trois pieces pour une musique de nuit by Eugene Bozza.
The highlight of the Baccalaureate was a speech by former Secretary of State and Ambassador to the United Nations Madeleine K. Albright (seen above with college president Barry Mills), who was awarded an honorary doctorate. Secretary Albright has many connections to Bowdoin through her career associations and family, including a grandson who is a current Bowdoin student.
Secretary Albright revealed through her remarks not only a deep understanding of the ways human beings conduct their affairs, but a true humility and engaging sense of humor.
Althea and some of her friends under the big top as we line up for dinner.
Althea with her proud and happy family.