The Blizzard of 2013
As we approached the 35th anniversary of the blizzard of '78 (which Laurie and I both missed, being exchange students that year, Laurie in Puna, India and me in Barranquilla, Colombia) meterologists warned with increasing confidence of a Nor'easter/snow storm of "historic" proportions nearing. On Friday at noon, snow began falling, and by noon on Saturday we had snow ranging in our area from 24 to 30 inches. We were fortunate, and surprised to not lose power, but many neighbors on the West Side of Brockton, and in surrounding towns did lose electrical service, including Laurie's parents in Holbook. So once we dug out we drove over to Holbrook to bring them to stay with us. Sunday, after early Mass at Christ the King parish, we hit the snow with shovels again and are finally clear to move both vehicles.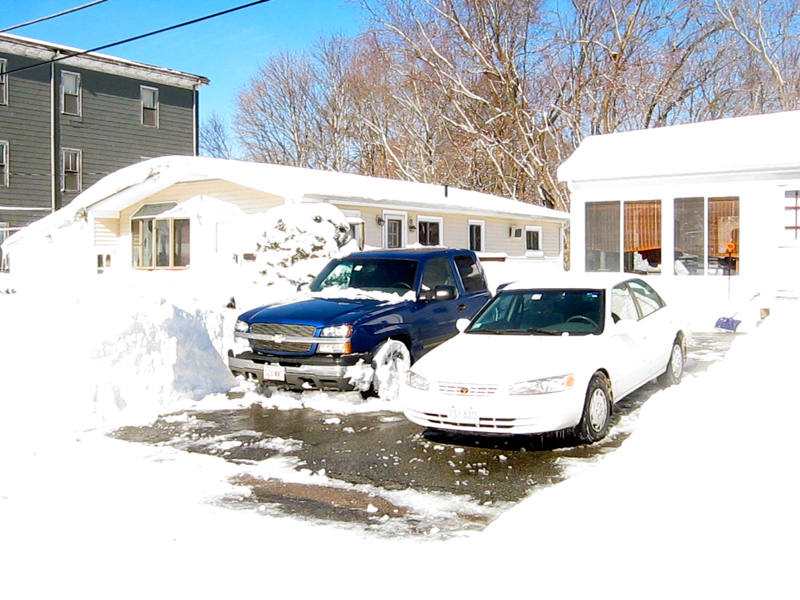 Here's the driveway shoveled with mountains of snow to both sides.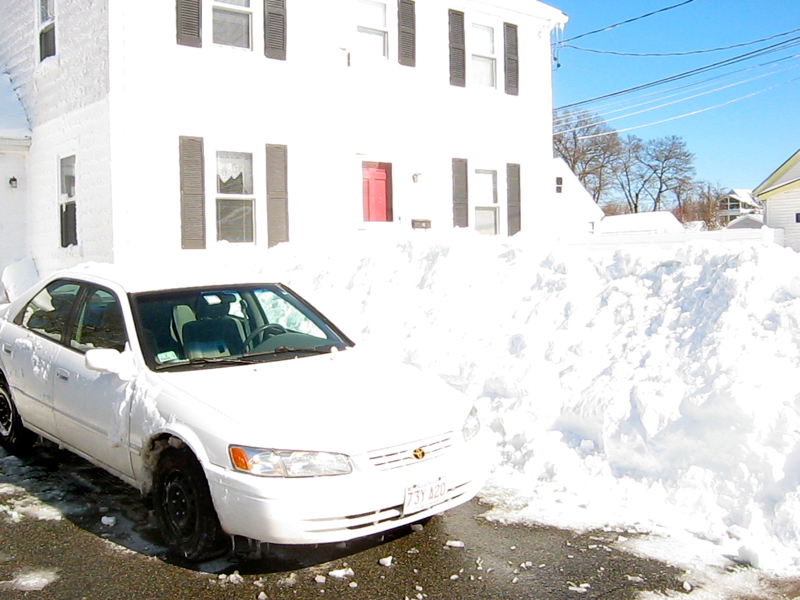 The Eastern snow mountain.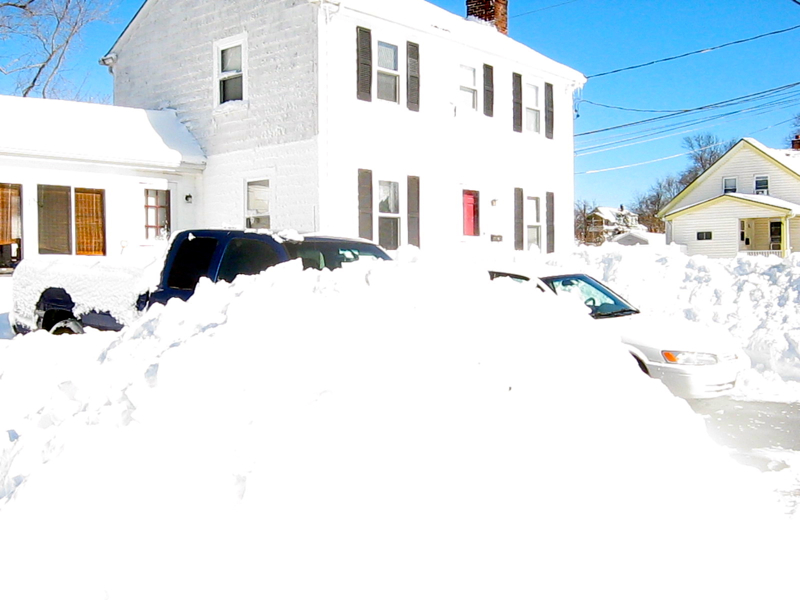 The snow pile on the West side of the driveway, with the pickup barely visible.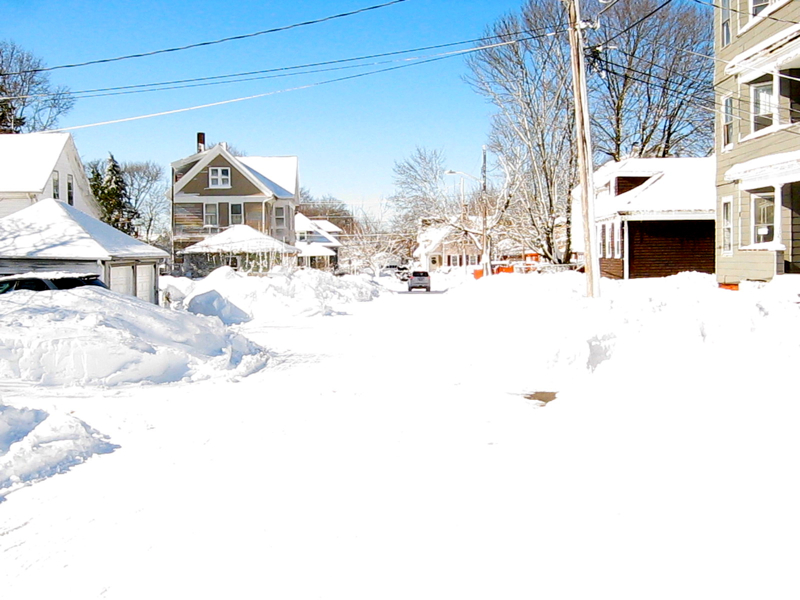 Looking West down Moulton St.
The gas grill is dug out...time for a barbeque!
The backyard with the snow 1/4 way up the shed door. I'm so glad I put the shovels on the screened porch earlier in the week!
Laurie at the end of a long shoveling work-out.