Bowdoin vs. Northeastern
September 18, 2010 @ NU in Boston
Laurie, George, Barbara and I headed up route 28 to watch Ally and her teammates battle the Northeastern University Lady Maddogs.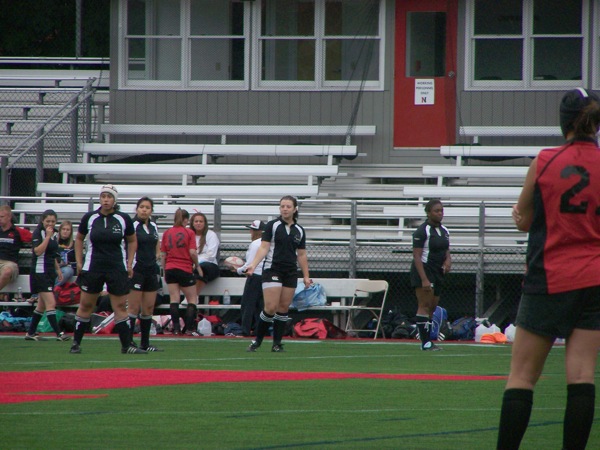 After the "A" team defeated the Northeastern girls, it was Ally's team's chance to prove themselves. They lined up read to go.
Northeastern took an early lead and put the pressure on Bowdoin.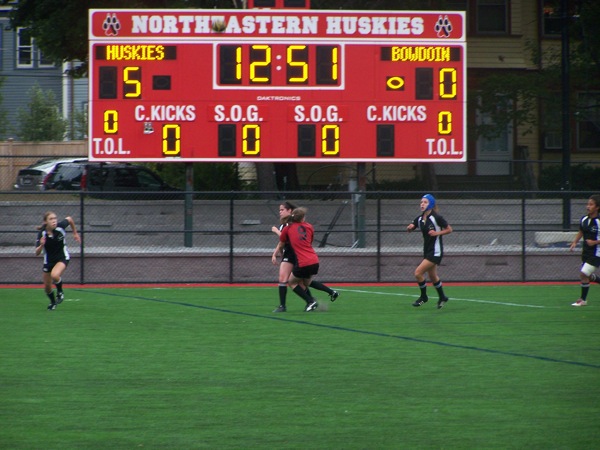 Northeastern continued to keep the ball in play too close to the goal line during the first half.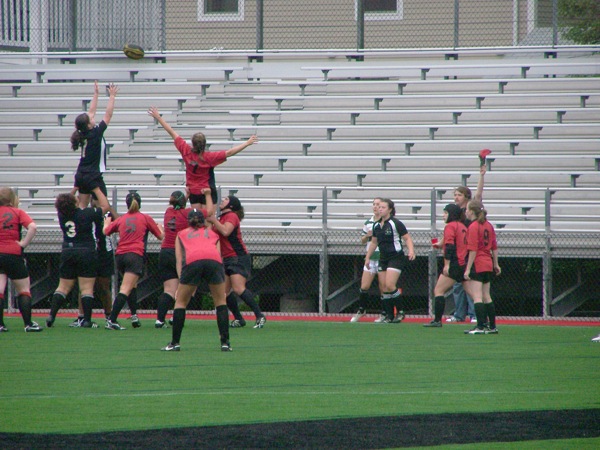 Ally throws the ball into play.
The Lady Maddogs continued to press hard.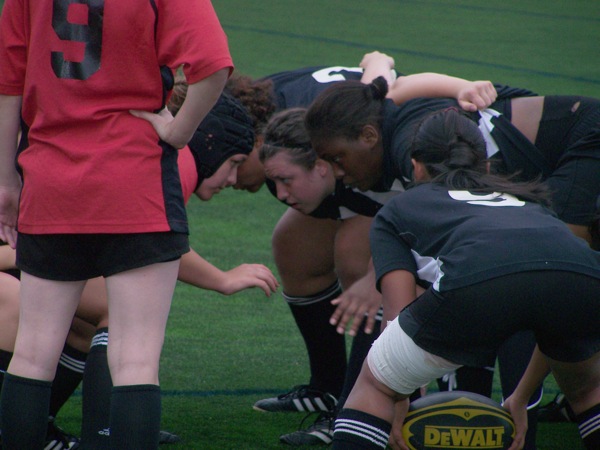 In the second half, the Bowdoin girls showed renewed determination, and plays started going their way.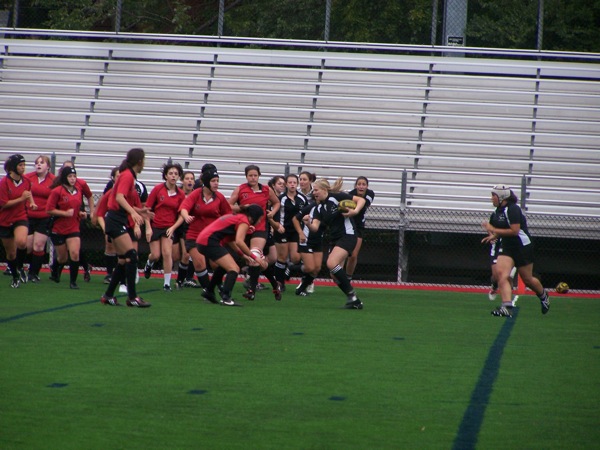 Charging downhill, the Polar Bears' message is clear: Out of my way!
After the first try, Bowdoin adds 2 points with a field goal.
Despite the grueling pace, the girls stay focused.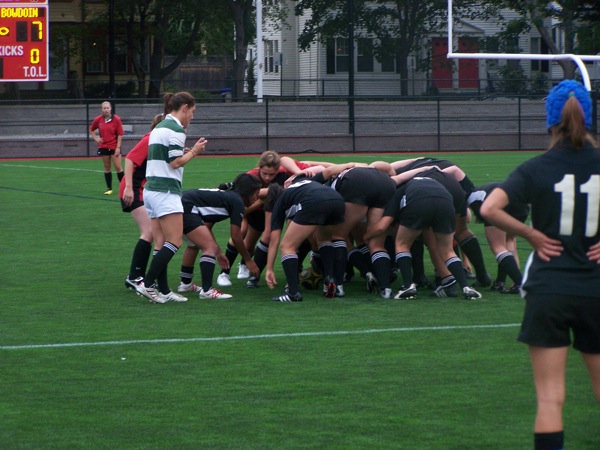 Keeping the pressure on NU in their end.
Ally handed off a lateral to her teammate wearing #20, who streaked down the far edge of the field to score the winning try.
A second field goal attempt goes wide, but the score is now Bowdoin 12, NU 10
And the girls hold NU scoreless for the last 6 minutes, to win 12 to 10.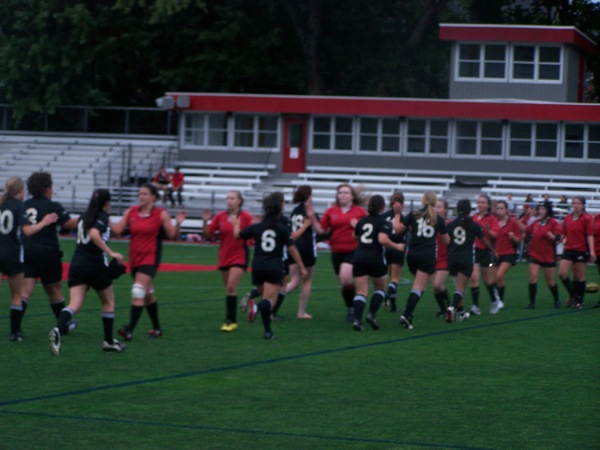 Congratulating each other on a well-fought contest.