Carlie's First Holy Communion
My godchild Carlie made her First Holy Communion on May 3, 2008 at St. Mary's Church in Walpole, Mass. Her cousin, our niece Maeghan Marie, was meanwhile making her First Holy Communion the same day down in Ridley Park (aka, Folsom), Pennsylvannia. The movie above is from Carlie to Maeghan.
Carlie with her big brother Stephen at the church hall for a small reception.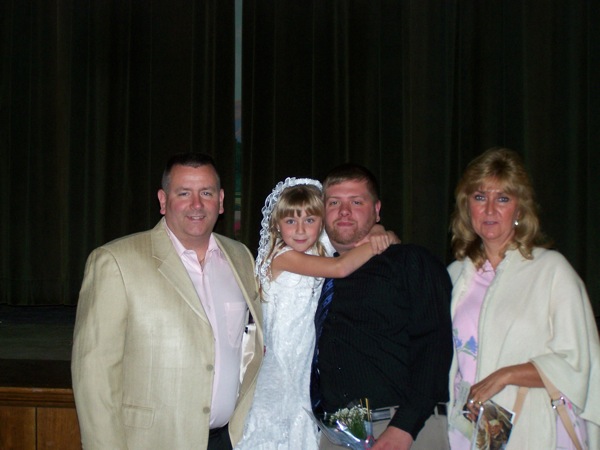 Danny, Cheryl, Carlie and Stephen.
Carlie with her parents, grandmother and great aunts.
Laurie and me with Carlie and her grandmother Isabella.
Back at the house with her Mealy cousins.