Patrick's graduation from the Catholic University of America
Pat entering the Pryzbyla ballroom for the Honors Convocation.
Commencement activities began on Friday morning, when Pat and several of his classmates were inducted into PhiBetaKappa. Above is Pat with friends Sean and Renee after the induction ceremony.
Pat with family after the PhiBetaKappa induction.
Pat was awarded the Msgr. James M. Campbell Award; announced at the PhiBetaKappa ceremony, he was presented the award at the Honors convocation on Friday afternoon.
Pat and his girlfriend Renee after the honors convocation.
Steve and Clare on the portico of the Nat'l Shrine, overlooking Gibbons Hall on the campus.
The commencement ceremony is set up on Saturday morning.
The faculty, chancellor and officers of the university on the east steps of the Shrine.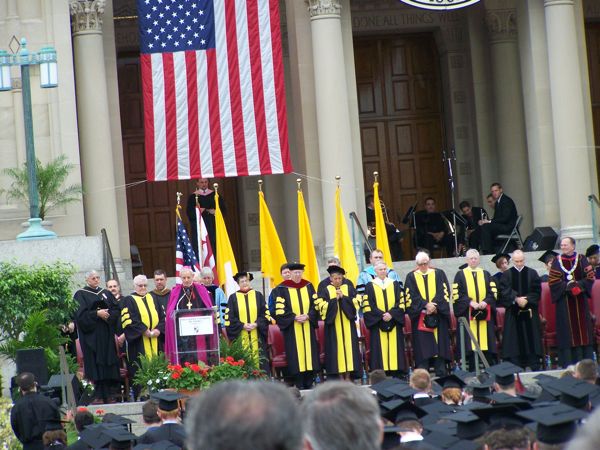 Archbishop Donald Wuerl gives the invocation.
President O'Connell and Chancellor Wuerl during the commencement.
President O'Connell awards an honorary doctorate in humane letters to NYC Police Commisioner Kelly.
Commissioner Kelly delivers his commencement speech.
Pat receiving his diploma.
Pat with his grandparents.
Pat and the proud parents.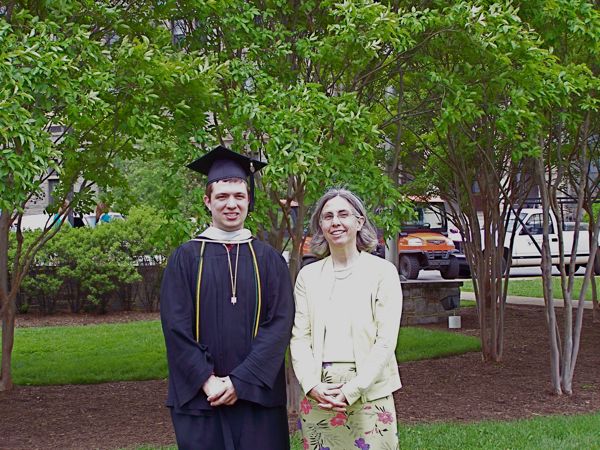 Pat with his aunt Karen.
At the reception in the Classics Department after the ceremonies.
Pat with Prof. William E. Klingshirn (above) and Dr. Sarah Brown Ferrario from the Classics Department.