My dad and his mom Hazel with my brothers Shawn and Danny, my sister Laurie and me, around the Fall of 1968.
My brother Shawn (9 years old) and me (12 years old) on the gas dock of the Old Colony Yacht Club with a good day's catch. Rainbow Park launch ramp (now closed for "security reasons") is behind us.
Laurie while she was an exchange student in India in the Fall of 1978.
Sergio LaSpina with some of my family (sisters Laurie and Cindy in back, brother Shawn behind me on the far right) and two Rotarians (kneeling in front, the one to the right is Doc Collins) after his arrival at Logan Airport in Boston from Argentina, in August of 1978.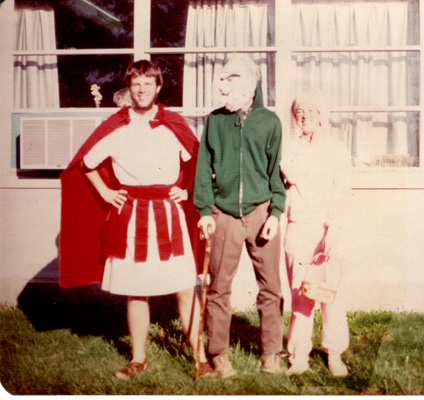 From left to right, me, our friend Jeff Calhoun, and Laurie on senior dress up day in front of Holbrook HS, Fall 1978.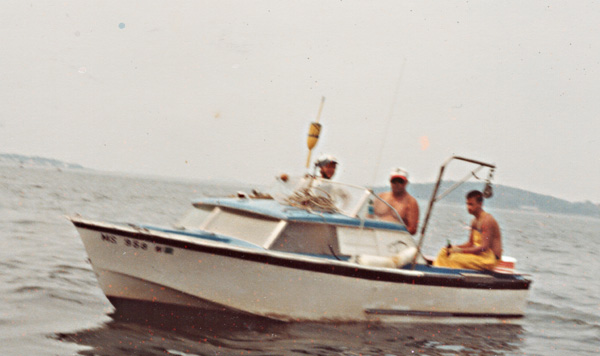 My dad, brother Shawn and I on the Tiny Tyke in Quincy Bay. This is from the summer of 1982.
My dad, and brother Tommy with some stripers on the gas float at the Dorchester Yacht Club, summer 1985.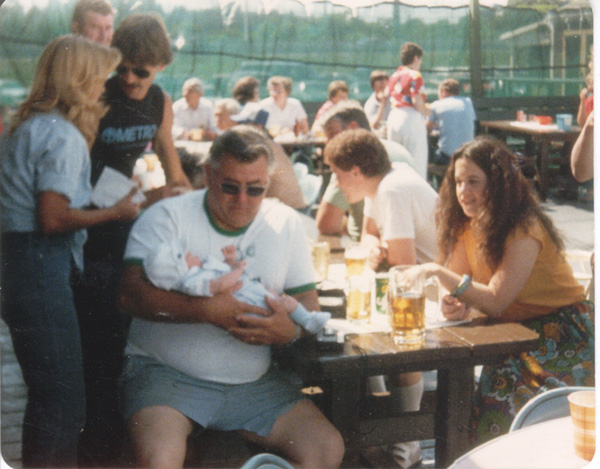 My cousin Steve McDonald with his wife Barbara, behind my Dad (holding their newborn Scotty) and Laurie at a party at the Dorchester Yacht Club. June 1985.
Laurie and me with our nephew Stephen Daniel at our going away part at the DYC in May 1987.
Laurie with some of her family (l to r George, Bill, Adrienne, Karen and Barbara, after Patrick's baptism at the Easter Vigil, April 2, 1988 at Queen of Peach Church, Danville, Vermont. It hit 70 degrees that day, initiating a very deep and sticky mud season.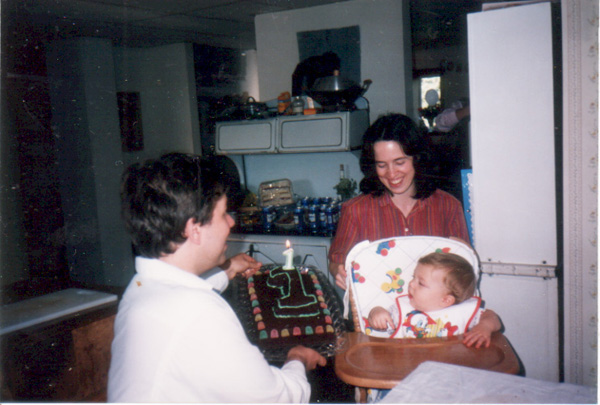 Laurie and me with Pat on his first birthday, September 1988.
Sergio LaSpina (an exchange student from Argentina who lived with us in 1978) with his wife Alejandra, and my brother Dan, sister Laurie, nephew Stephen and my Dad. Photo is from Christmas 1988.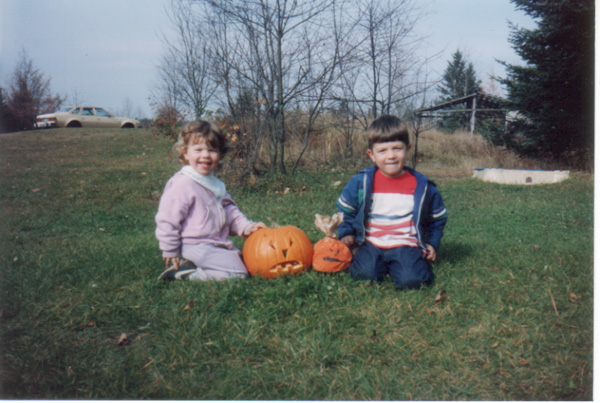 Pat and Molly with Jack-o-Lanterns, Fall 1990 in front of our cabin in Danville, VT.
Pat and Molly with their snowman, winter 1991, in front of our cabin in Danville, VT.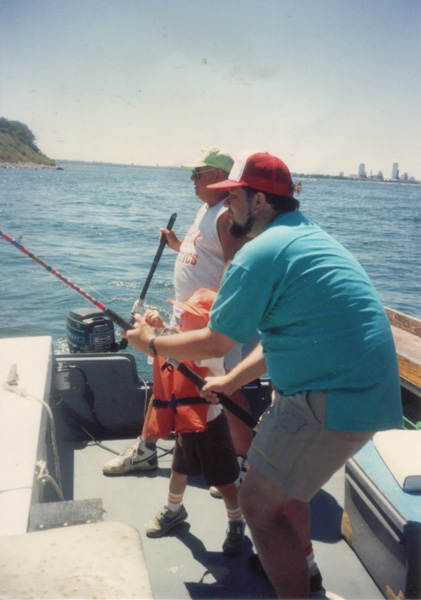 My dad with me and Patrick reeling in a striper in Hull Gut off Peddock's Island in the summer of 1991.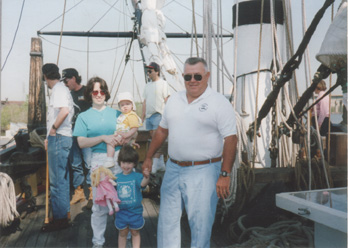 My dad with Laurie, Molly and Althea on the deck of HMS Rose in May 1993, docked in Wilmington harbor. The HMS Rose was later used in the film Master and Commander: The Far Side of the World as Capt. Aubrey's HMS Surprise.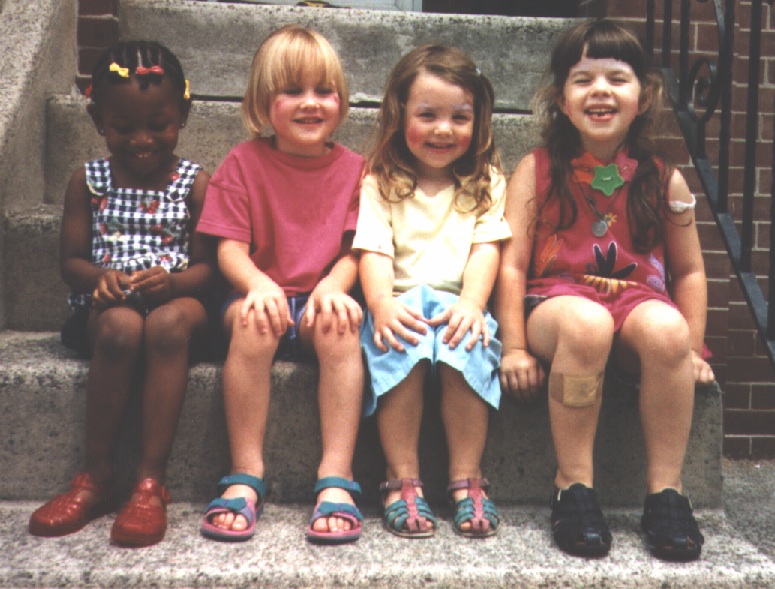 (from right)Molly and Althea with friends Sarah and Erica, on our front steps in Wilmington, Delaware (1994)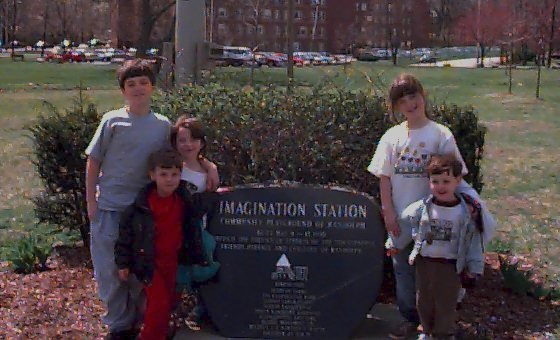 Pat, Althea and Molly with cousins Brian and Nicholas at the Imagination Station, Randolph (Patriots' Day, 1999)