Easter 2010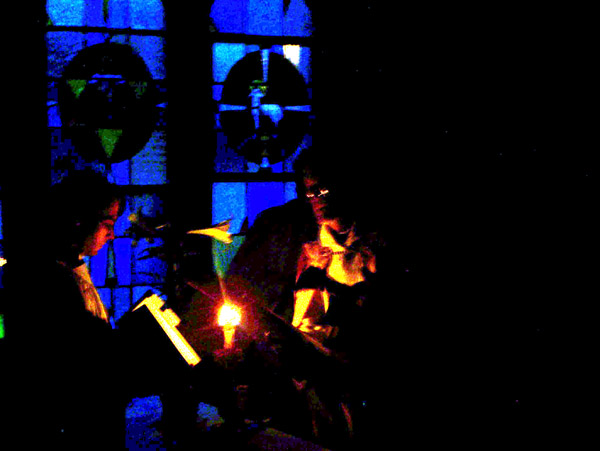 Saturday night, the eve of Easter, I attended the Easter Vigil with the rest of the congregation of St. Athanasius at St. Lawrence Church, Brookline. We began in darkness, lighting the new fire and blessing the Paschal Candle. After which we all, priest, ministers and people, processed into church, acclaiming the Light of Christ, and lighting tapers from the Paschal candle.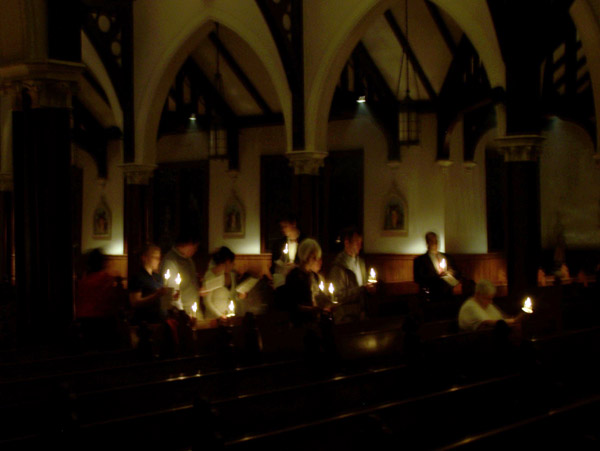 The congregation listening as Fr. Bradford chants the Exsultet.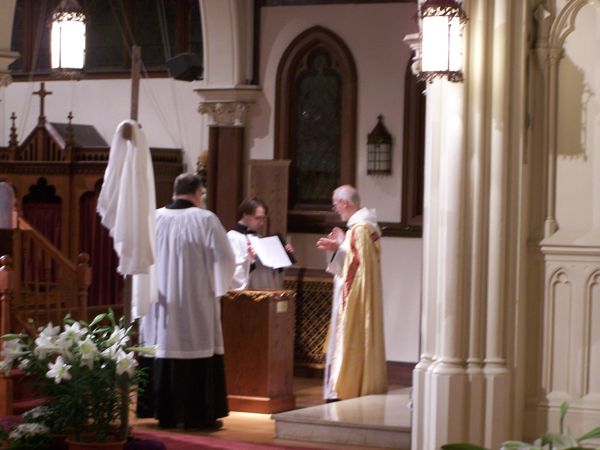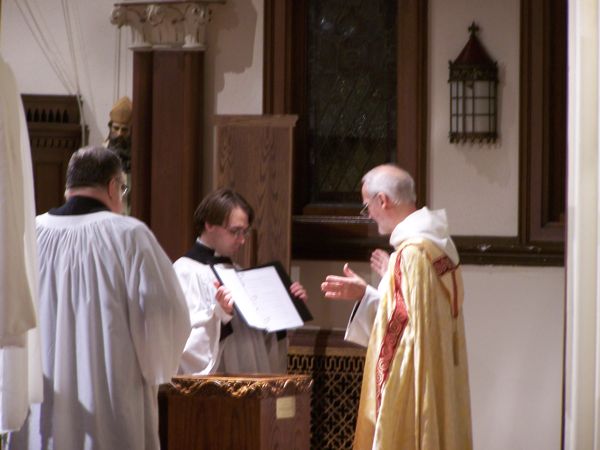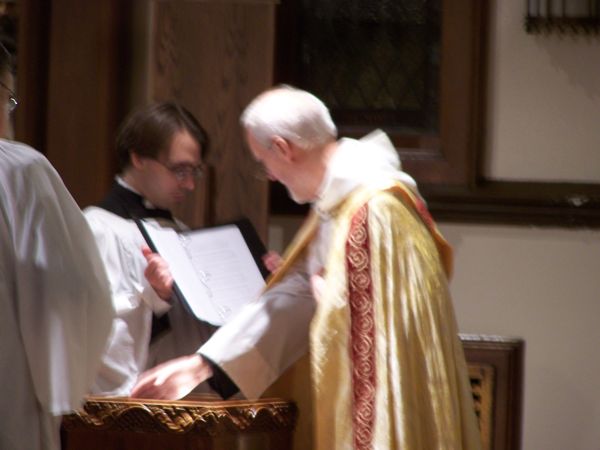 Fr. Bradford blesses the baptismal font.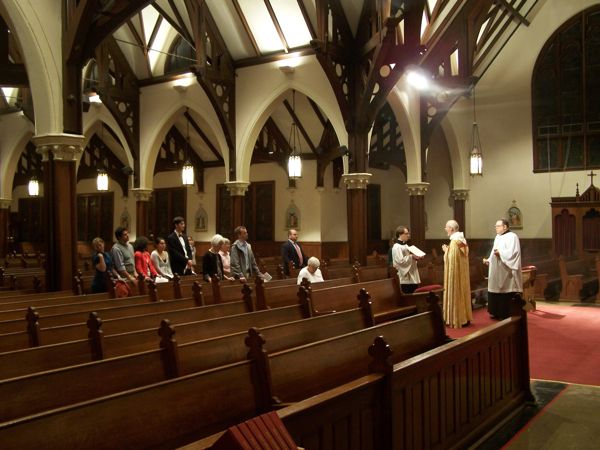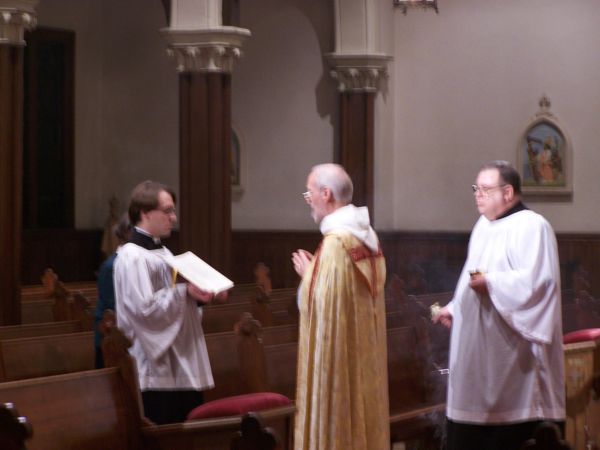 Fr. Bradford chants the Resurrection Gospel.
Easter Morning Sunrise Mass at Castle Island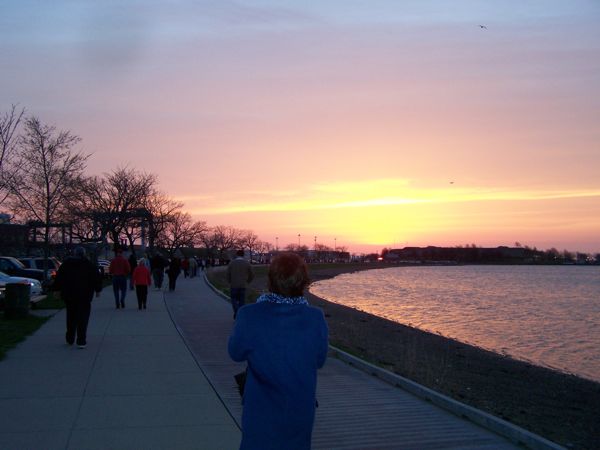 The long procession from parking up to the Castle (about an 18 minute walk)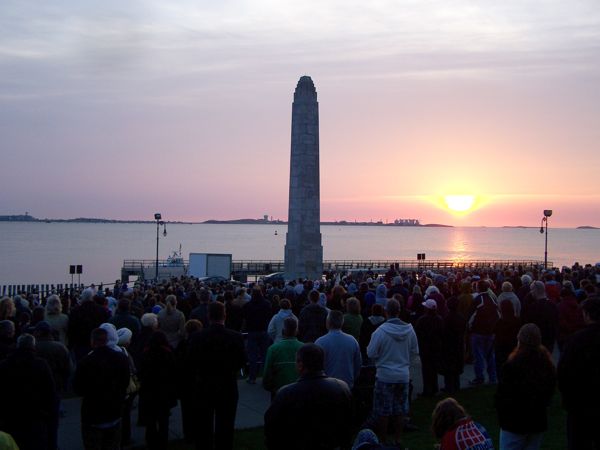 The Gospel proclaimed with the newly risen sun behind.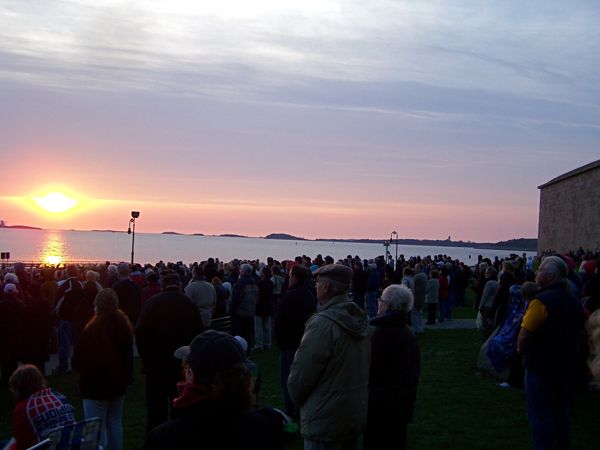 The crowd listening to the homily.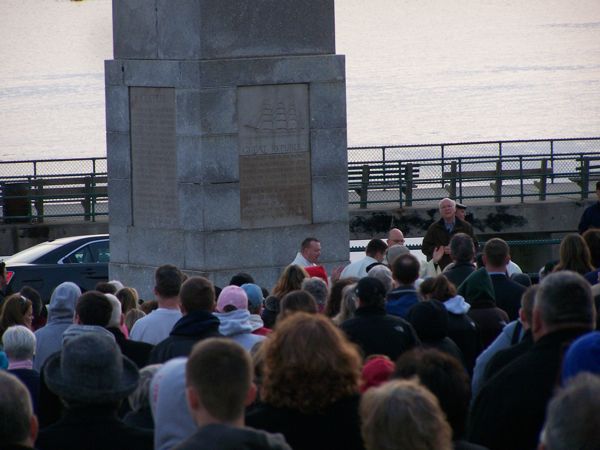 Close up of the three priests who concelebrated the Mass.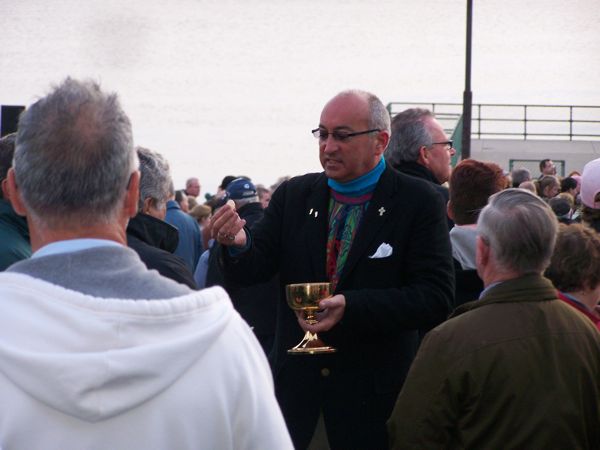 One of the many Extraordinary Ministers of Holy Communion pressed into service to distribute to the crowd.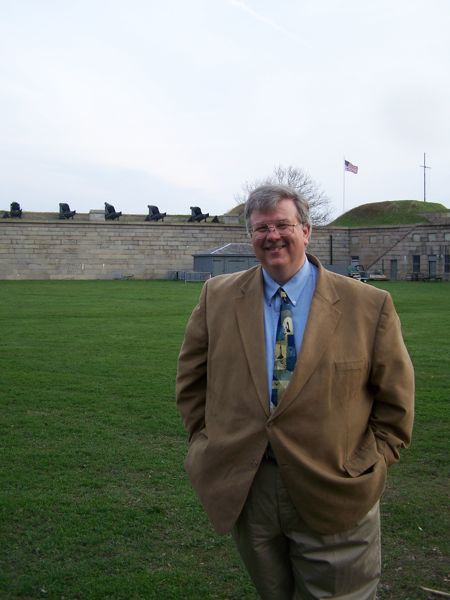 Me inside the castle, where the Castle Island Association hosted everyone with coffee and donuts after Mass.
Easter Dinner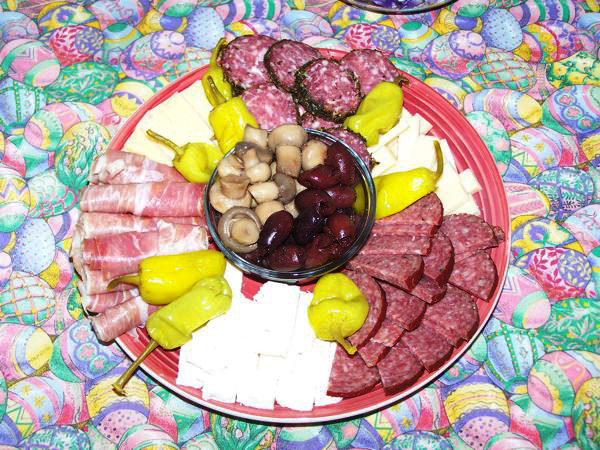 We had a small dinner party this year, with my mom and sister, Cindy, and our friend Fred Brewer coming to dinner. We started out with an antipasto platter,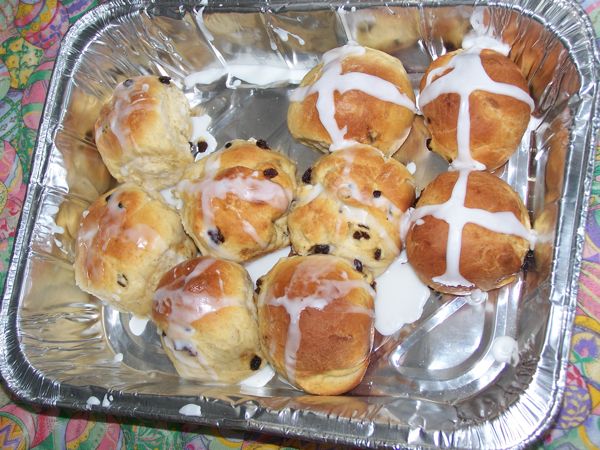 accompanied by hot cross buns,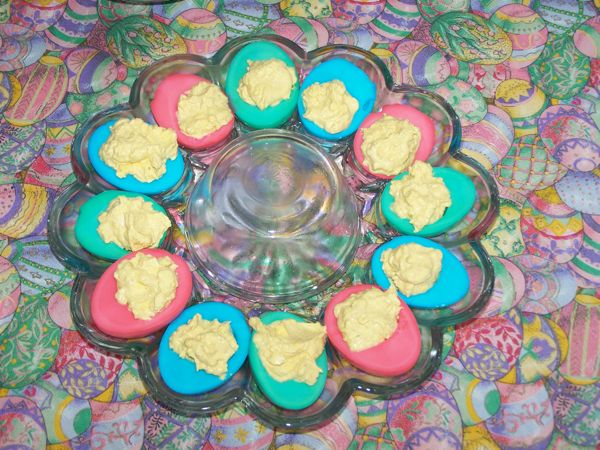 and deviled Easter eggs which have become a tradition here. Dinner of ham, roast leg of lamb, parslied carrots, asparagus, cheesy creamed potatoes and peas with crescent rolls followed.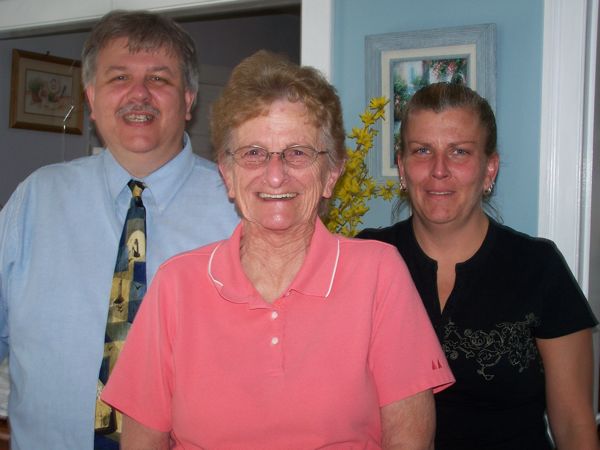 My mom, Cindy and me before sitting down to devour the food :)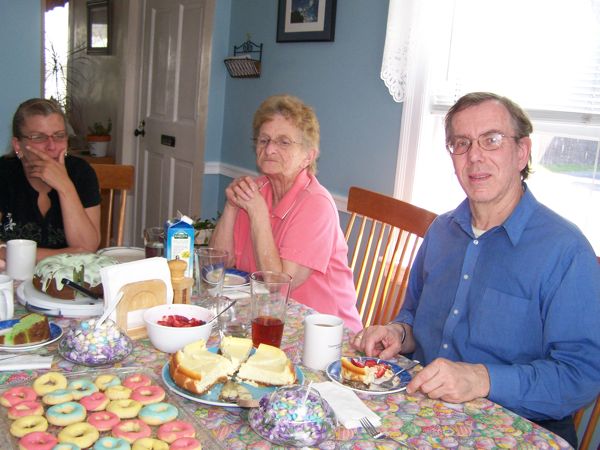 After dinner and some time outside and on the screen porch, with desserts of cheesecake, pistachio cake and Italian Easter cookies.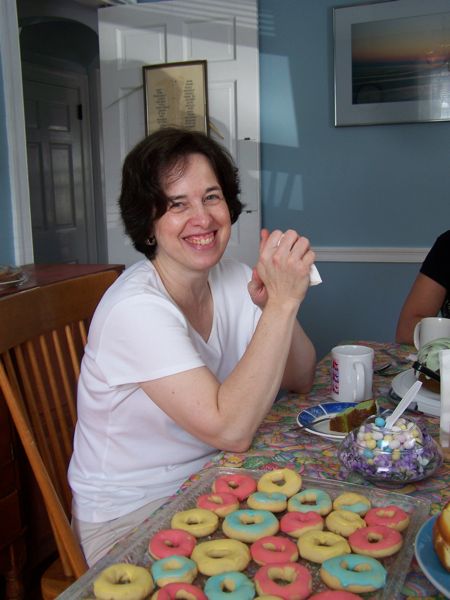 Laurie enjoying the fruits of her work after a long weekend of cooking and clearning.