Choral Evensong for Our Lady of Walsingham
Each year for the past five years our Anglican Use congregation of St. Athanasius and the Anglican AMiA parish of St. Paul's host a choral evensong at the Chapel of Mary at Stonehill College, on the Sunday nearest the feast of Our Lady of Walsingham (September 24th). A different clergyman is invited to preach each year. This year Bishop Brian Marsh of the Anglican Church in America's Diocese of the Northeast was selected to preach. You can listen to his homily in mp3 format.
The clergy assembled at the beginning of Evensong
The choir with clergy and altar in background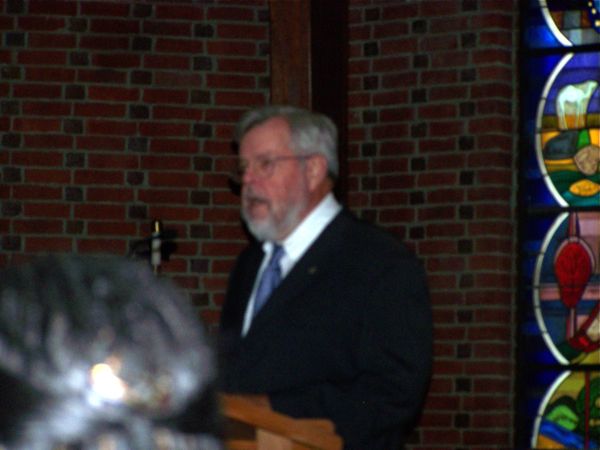 David Burt read the first lesson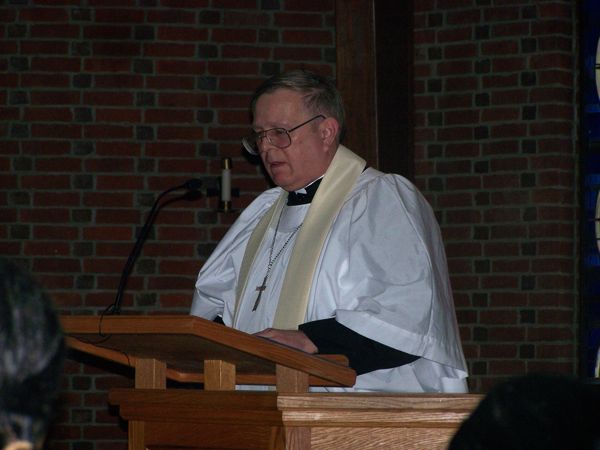 Unidentified clergyman reading the second lesson.
The choir with organist Kurt Chione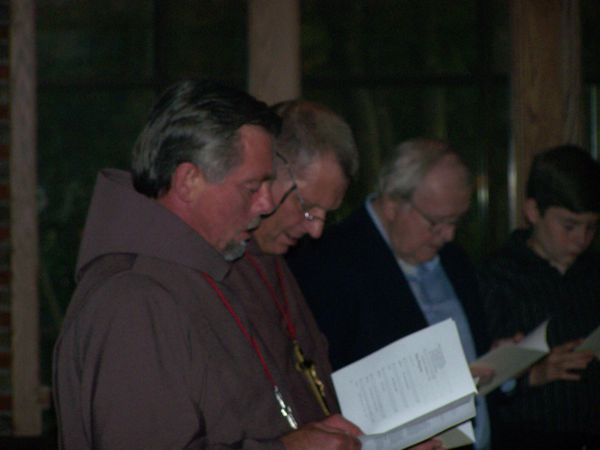 A pair of the Atonement friars from the Chapel of Our Savior at Westgate Mall joined us.
The congregation.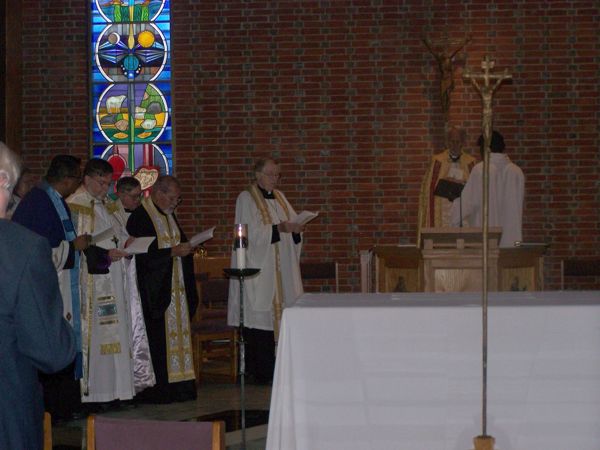 Fr. Bradford chanting the final collects.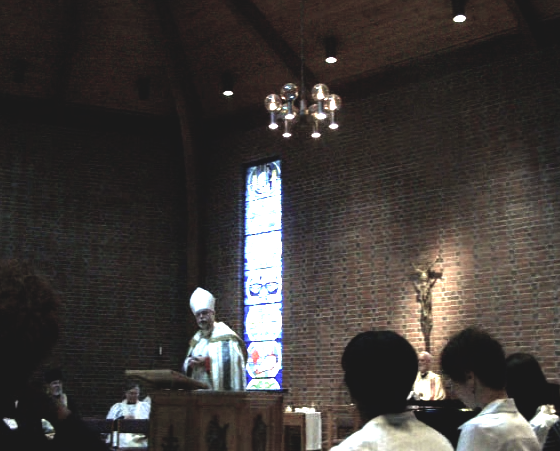 Bishop Marsh preaching.