Evensong at St. Anthony Church in East Falmouth
On August 2, 2015, some of us from St. Athanasius parish traveled to East Falmouth on Cape Cod for a summer evensong. Organized by David Burt and Oliver Muldoon, a crackerjack ad hoc schola was assembeld by Oliver and sang some beautiful pieces of polyphony as well as leading the hymns and psalms accompanied by Jim Reedy.
Fr Bradford introduces the service and the Anglican Use liturgy to the congregation.
Nearly 75 people joined us on this lovely summer evening for worship.
The schola singing.
Preaching on the lessons for the day.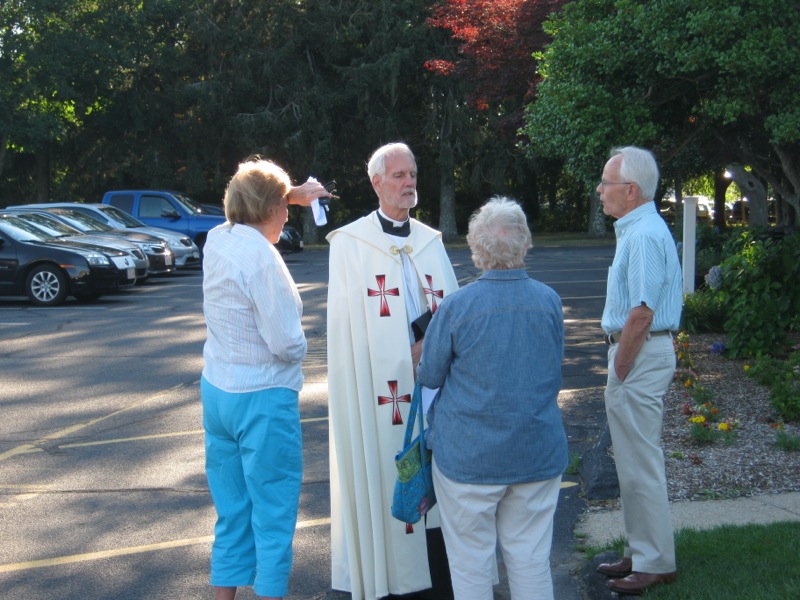 Fr Bradford greeting some of the congregation after service.
David Burt speaking with congregants at the outdoor reception.