Fishing, July 2005
---
While in town for my folks' anniversary, Heather wanted to head out to go fishing with my dad, so on a Tuesday morning we set out. My brother and sister Shawn and Laurie, with Patrick and me and Heather set out on the Tiny Tyke II with my Dad at the helm for a day of striper fishing.
Steve with Ron at the helm
Steve, Pat and Shawn waiting for the action to start.
We set out with my Dad's famed "Irish jigs" and running out the wire line, commenced to jigging.
Pat working the rod
We found a school of fish at the Quarantine Rocks off Rainsford Island, and after some perseverance, we finally got some hits and landed a few fish.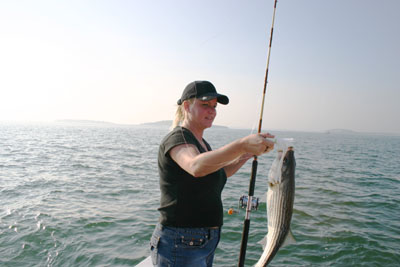 Laurie lands a schoolie.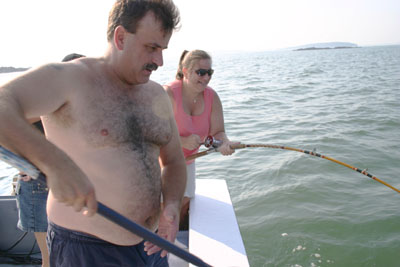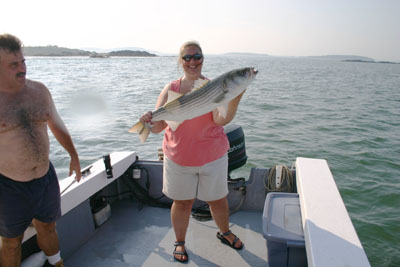 Heather landing a striper with Shawn's help at the gaff,
and showing off her prize
There he is! Steve starts reeling one in.