Holy Week is always a busy time for anyone involved in church music; this year was no exception. I sang with the Schola Amicorum for two of the services, Spy Wednesday Tenebrae and the Good Friday Liturgy of the Passion. We were able to hold services in the newly renovated chapel in the basement of the Cathedral of the Holy Cross in Boston.
John, Joe, Michael, Chris, Bob and I processing to the sanctuary to begin Tenebrae.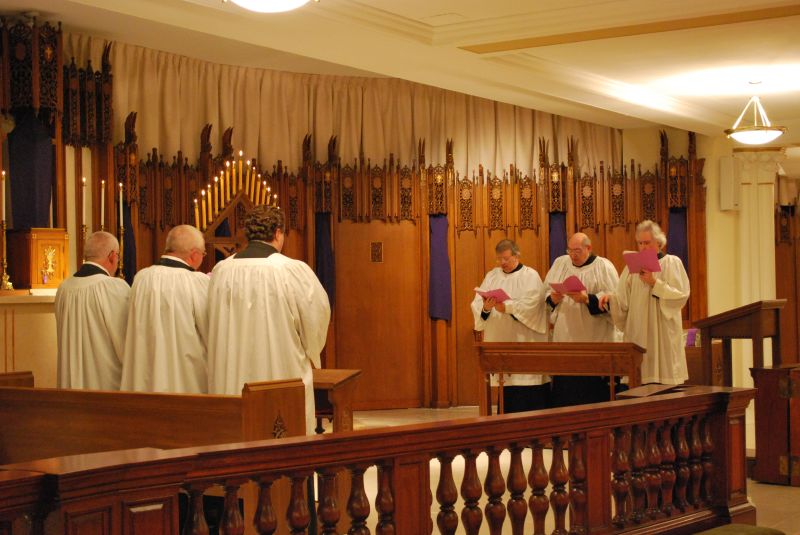 We chant Tenebrae according to the form found in the Liber Usualis, which is an anticipated recitation of Mattins and Lauds. There are four sections to the service, 3 psalms in the first 3, 5 in the second, along with 9 readings with responsory chants and the Benedictus chant. The service is chanted and recited entirely in Latin and lasts about 2 1/2 hours. In the photo above we are chanting the beginning of a psalm.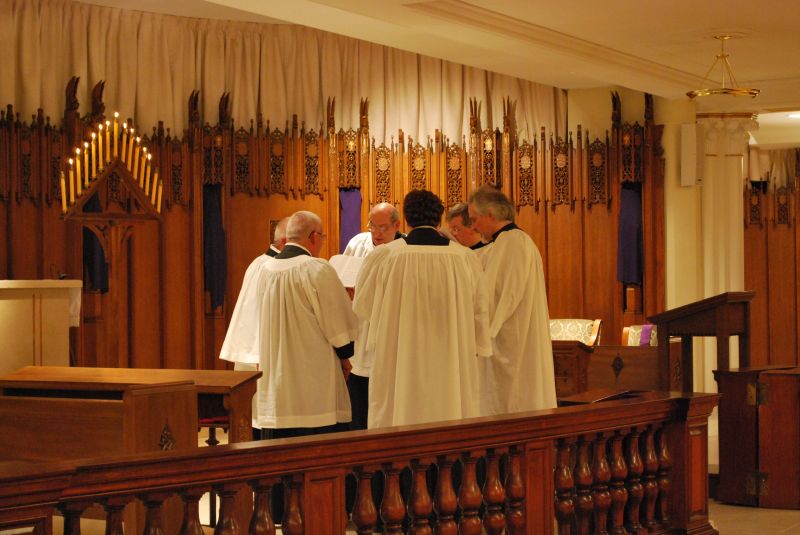 For the responsories we gathered in the center of the sanctuary.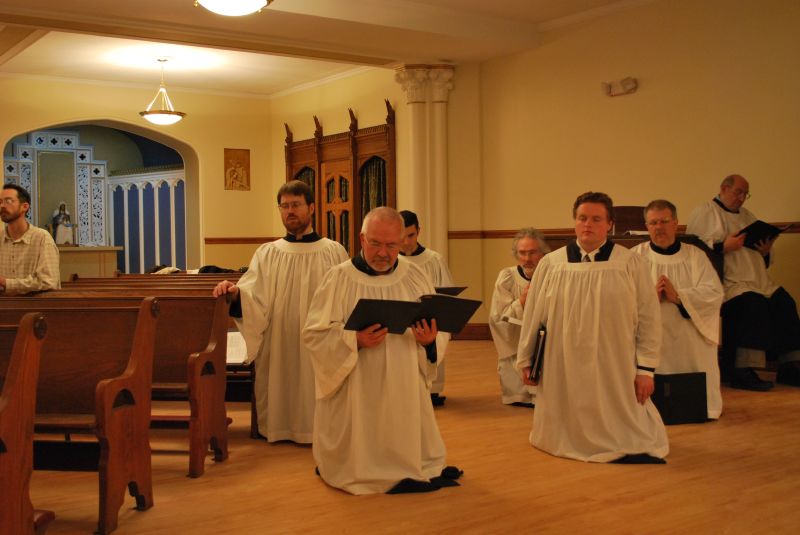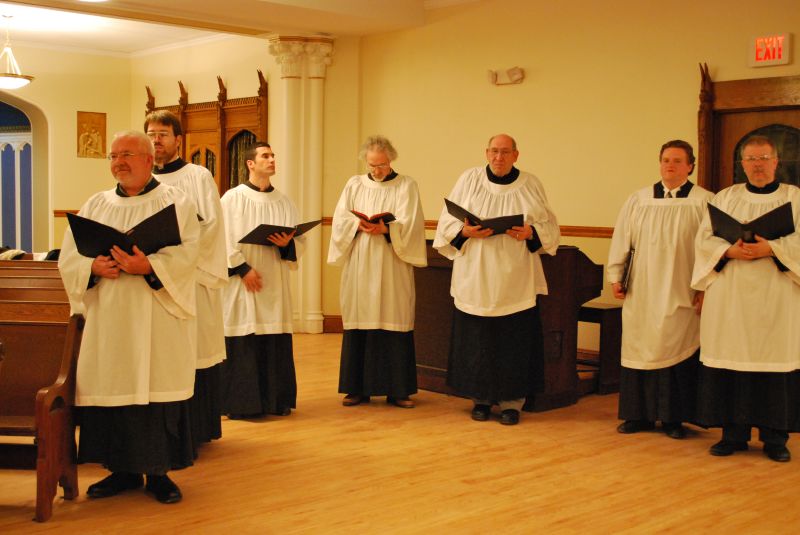 For Good Friday, we had a few more schola members to chant the improperia and other special chants of this day.
We also chanted the two lessons, prophecy and epistle for the day.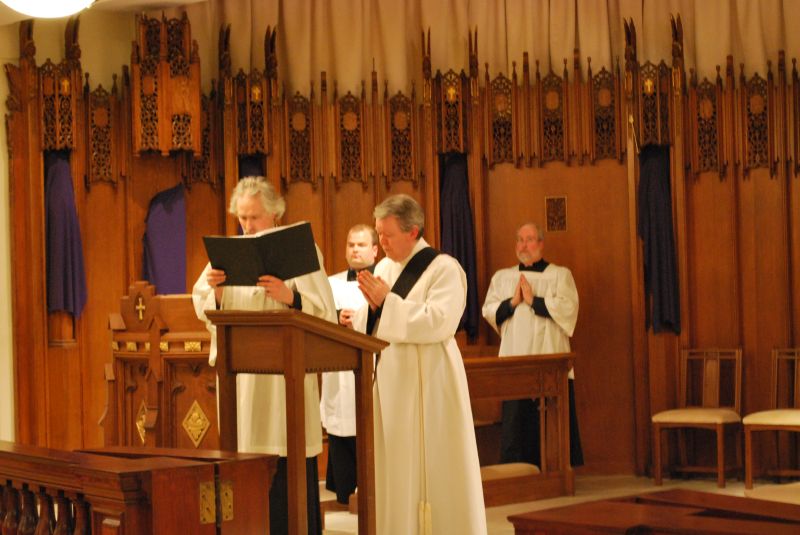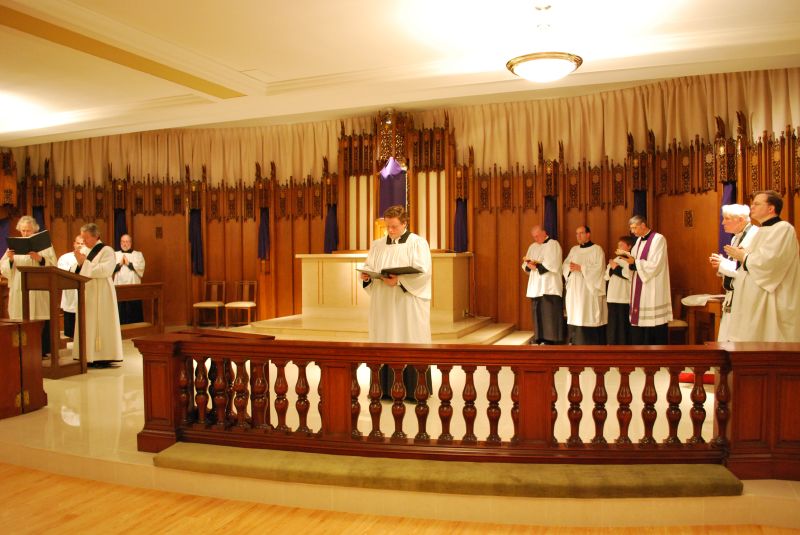 After the epistle, Deacon Michael Connolly along with John and Chris from the schola chanted the Passion according to St. John.