New Year's Day, 2002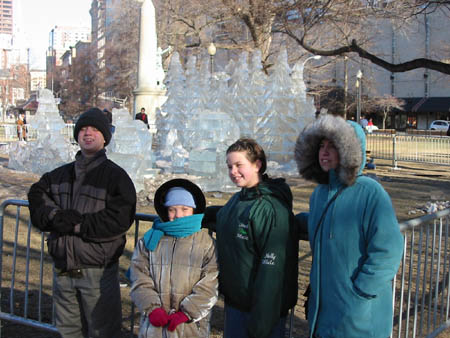 Laurie and kids in front of ice sculpture on Boston Common.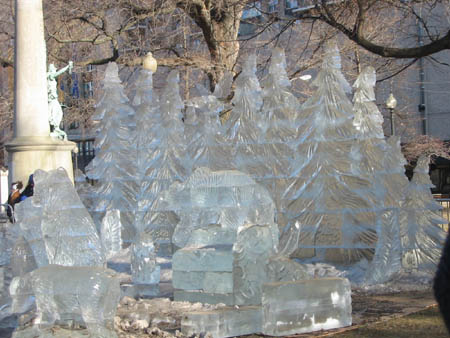 Close-up of ice-sculpture.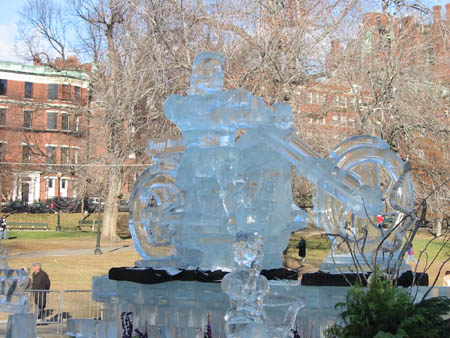 Motorcycle ice sculpture on Beacon St. side of Common.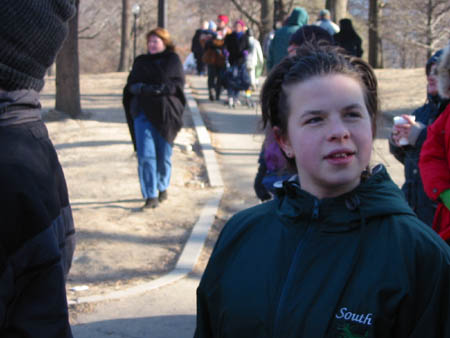 Molly "I'm not cold, I'm really quite warm" C. on the Common.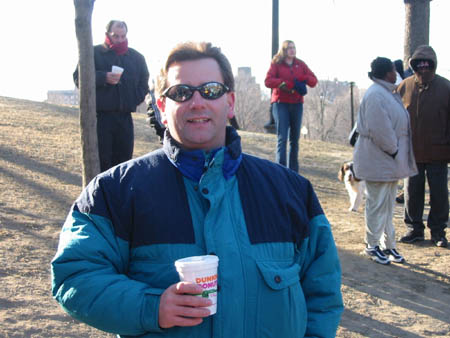 Danny on the Common.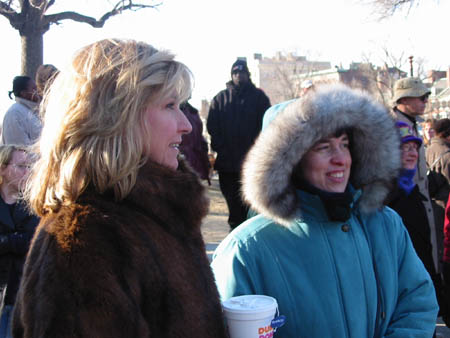 Cheryl and Laurie, unafraid to admit to the cold, in furry fashions. (Fake! Fake! Don't throw paint!)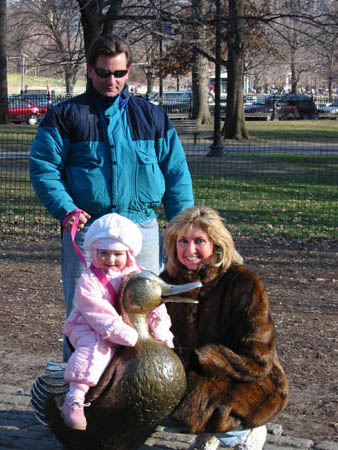 The Randolph Cavanaughs with Mrs. Mallard.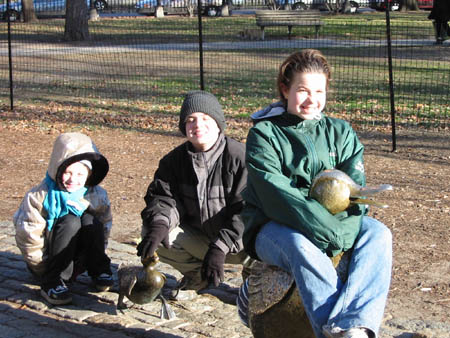 Our kids with their "Make Way for Ducklings" reprisal, 8 years later. Below, their earlier 1994 photo.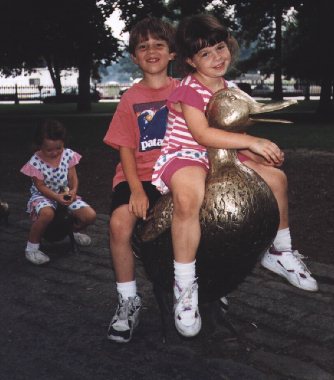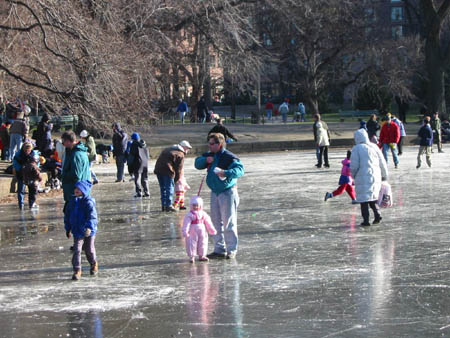 Danny and Carlie out on the ice of Swan boat pond in the Public Gardens.