Visiting New York with Molly and Althea
We drove down to New York on a beautiful Friday morning at the tail end of our August "vacation" (a real week off for Laurie, and a week of from 1 of my 3 jobs for me!). After finding we could not park on W. 159th St. where the girls live because the entire street is blocked off from 8 am to 5 pm Monday through Friday to provide a play space for children (by which you can see that our girls are very hard workers, leaving well before 8 and coming home long after 5, because otherwise they certainly would have told us about this, right?), we did manage to find a spot 2 blocks away, and after bringing a few things up to the apartment, we headed downtown to the tip of the island to go to the 9/11 Memorial. We arrived at Wall St. and emerged a block from Trinity Episcopal (I have a 19th century Anglican chant psalter produced here) to begin our walking tour of lower Manhattan.
Molly and Laurie in front of Trinity
We were downtown early, so we walked toward the ferry area to see about a trip later that night or on Saturday, and stopped at both of the two memorials for service personnel. This is a memorial for those lost at sea; the pillars have the names and service branch of the service personnel carved into them.
Our first view of Lady Liberty from Battery Park.
Laurie and Molly at the park.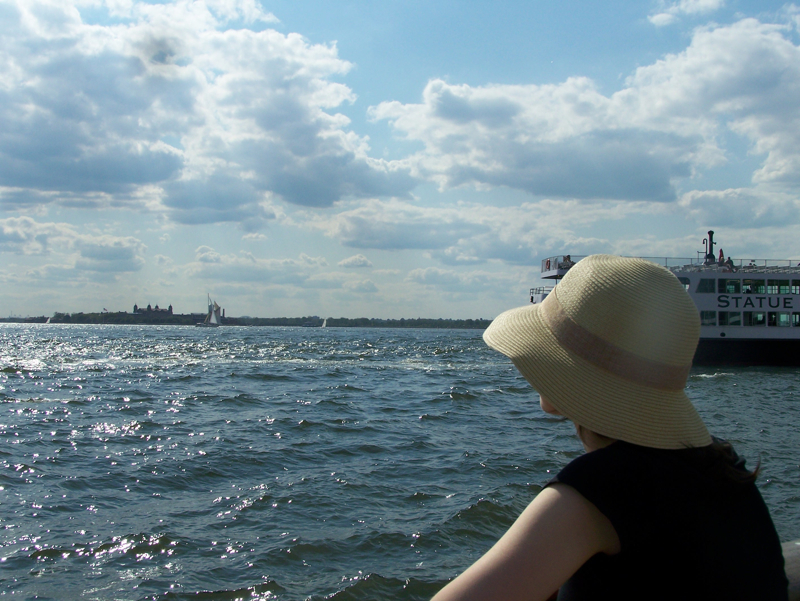 The second of two service memorials is dedicated to those who died during the Korean War. Listed are the numbers of casualties by country. The United States and South Korea, of course, lost many more people during this 1950s conflict.
A final look to sea before heading toward the 9/11 memorial.
Before heading to the 9/11 Memorial, we made a brief stop at the Museum of the American Museum. I had visited the one in Washington, DC, shortly after it opened, but never made it to this one. I hope on another visit we can visit this one and explore it more fully.
The 9/11 memorial is still under construction, but is a stark reminder of what happened; where two towers once soared to the heavens, there are now two deep holes, into which water cascades. The walls around the holes bear the names of those who died on that tragic day.
New buildings are rising on either side of the memorial; both still have work left before completion, with freight elevators speeding up and down the outside of the buildings.
Friday night the girls treated us to a wonderful dinner, and despite the full cooler of produce we brought down from our garden, we needed to restock, so off to the farmers' market in the morning.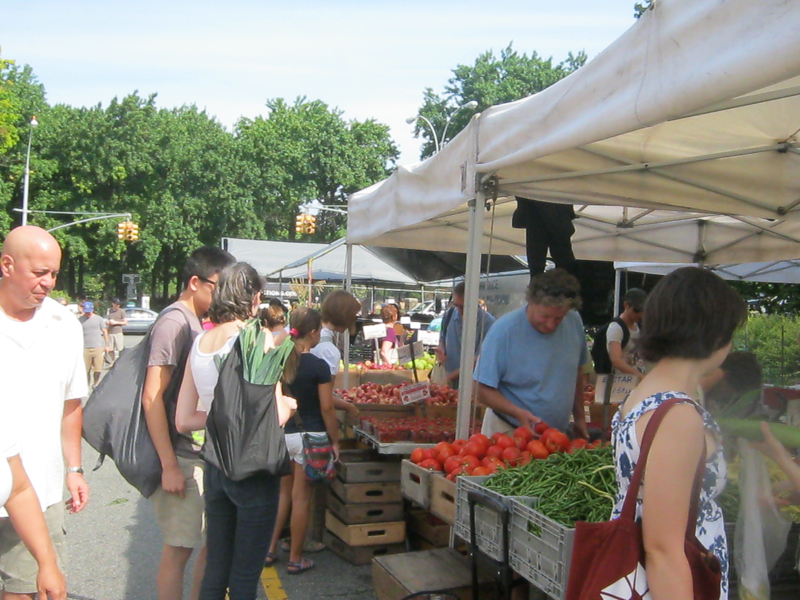 Once we dropped some of our purchases off at the apartment, we headed down to Battery Park for a ferry ride out to the Statue of Liberty, where we would picnic on Liberty Island with some wonderful cheese we bought at the farmers' market.
The ferry glides in to pick us up.
We are away!
Ellis Island is another stop for these ferries, but it is still off-limits as the damage from last Fall's hurricane and flooding is still being repaired.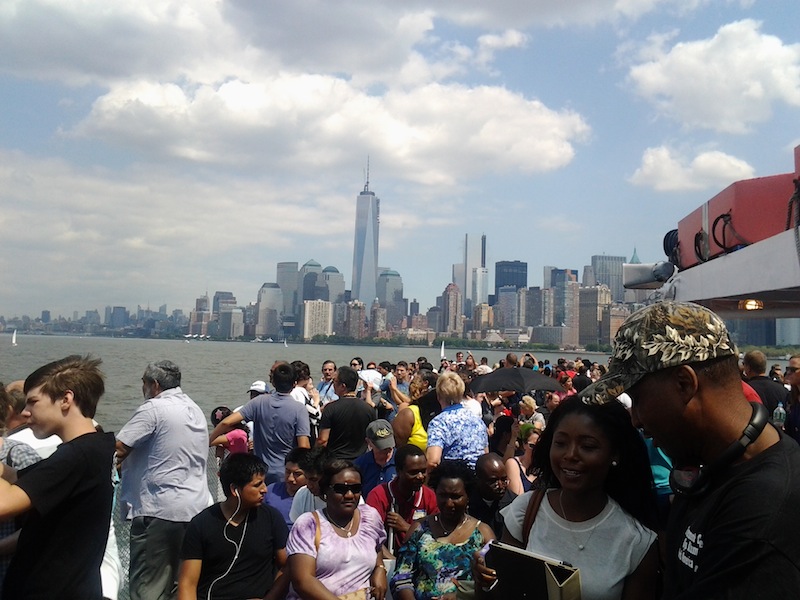 NYC's skyline behind us as we head to the island.
We approach the island and the real size of this statuesque French gift to the US becomes clear.
Here we are docked, while people who had taken an earlier ferry wait to board.
After a nice shady picnic we walked around the island, with a few poses for photos.
NYC from the shores of Liberty Island
Back aboard the ferry on our way back to New York.