Celebrating the Passover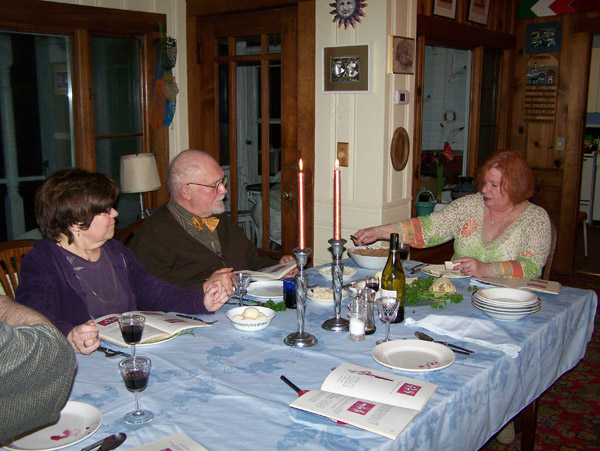 Linda, the wife of my fellow chorister at St. Athanasisus Allen, is Jewish and puts on a lovely spread each year to celebrate the festival. I had the good fortune to be invited to join them at their home in Gloucester, along with their friends Fred and Sheila. Above are Fred, Sheila and Linda.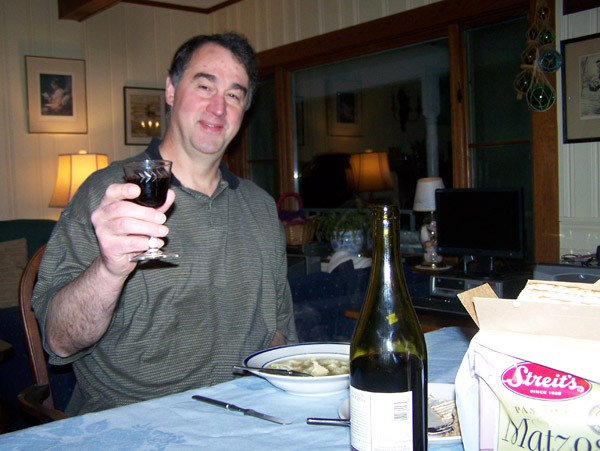 Here is Allen as we begin the main meal with matzah ball soup. After the ritual foods of the Passover, we had a wonderful dinner of turkey, sweet potato kugel, green beans with shallots & lemon and glazed carrots and cranberries.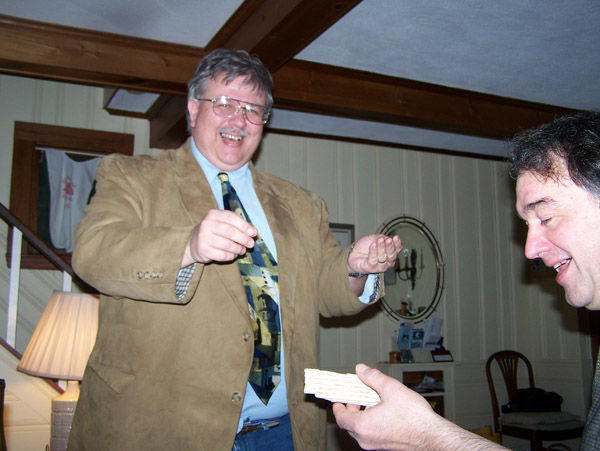 As the youngest in attendance, I not only asked the traditional four questions that prompt the explanation of the festival, but also had to find the aphikomon at the end of the meal and then have it redeemed. Which I've just done in the above photo, trading the matzah for gelt.