On January 30th my friends John Salisbury (head of the schola at the Cathedral) and Kathleen O'Connell were married at Holy Cross Cathedral. A number of the schola were on hand, along with members of other choirs to sing the propers, ordinary and polyphony.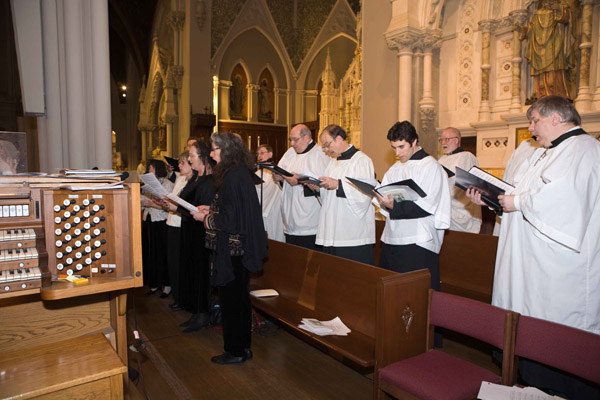 The choir singing during Mass
The schola singing the Kyrie
Quicktime of the Choir singing the Offertory chant.