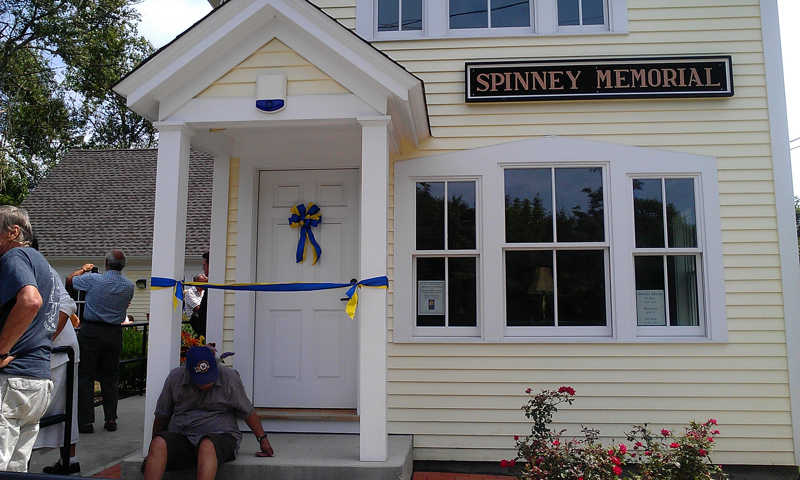 The Spinney Memorial, a private lendng library in Onset, was recently accepted as part of the Wareham Free Library, where Laurie's been working since January 2011, and after a month's closing for refurbishment and integration of its collection with the Free Library's, was reopened with a ribbon cutting ceremony.
Laurie and I traveled down to Wareham, and then into the Onset area of the town for the Grand Opening ceremony. We were last in this part of the state for sister-in-law Linda's wedding to Brian Goulet. Onset has a beautiful harbor which we took a quick look at before the ceremony began.
The grounds rapidly filled between 11 and 11:30 am. The Friends of the Library had set up tents with drinks and refreshments and tables with bookmarks, refrigerator magnets and T-shirts for the kids.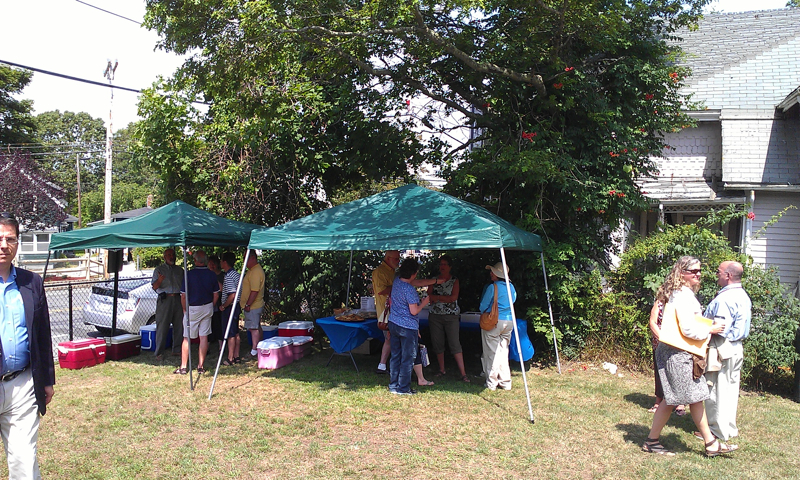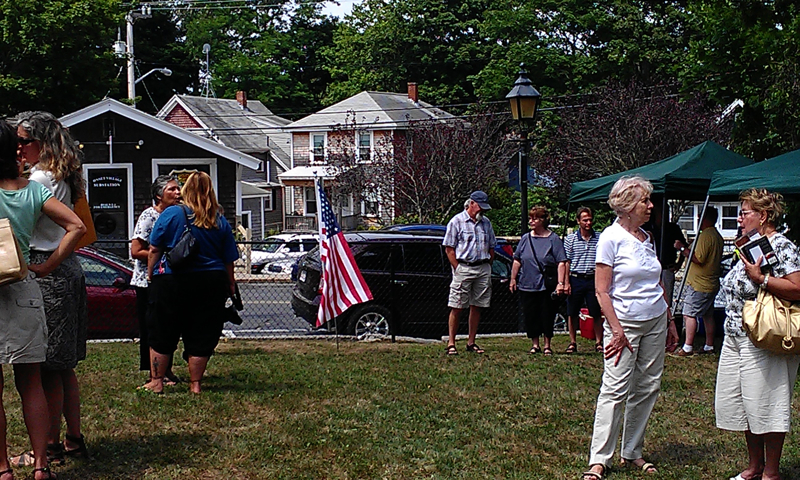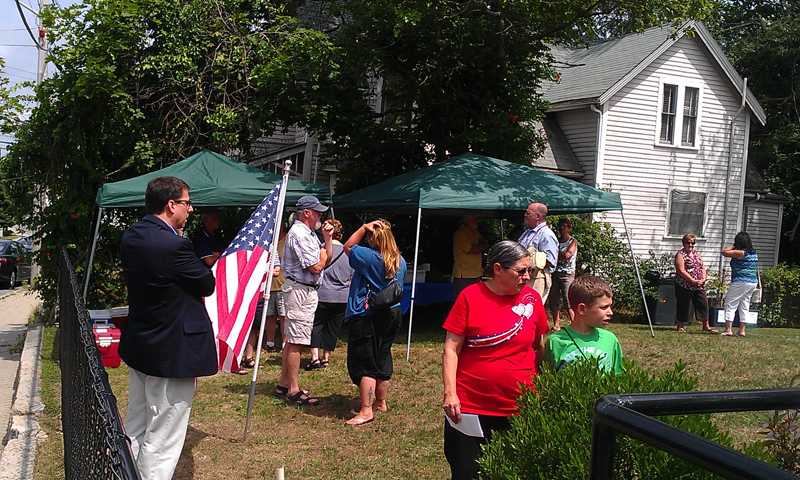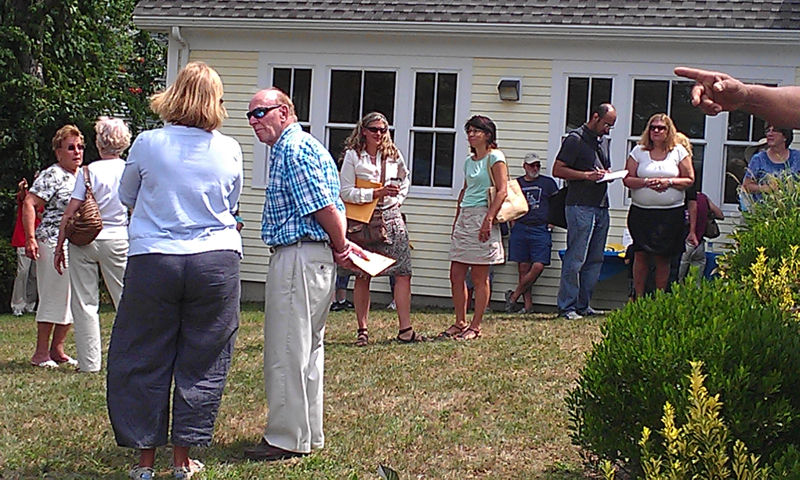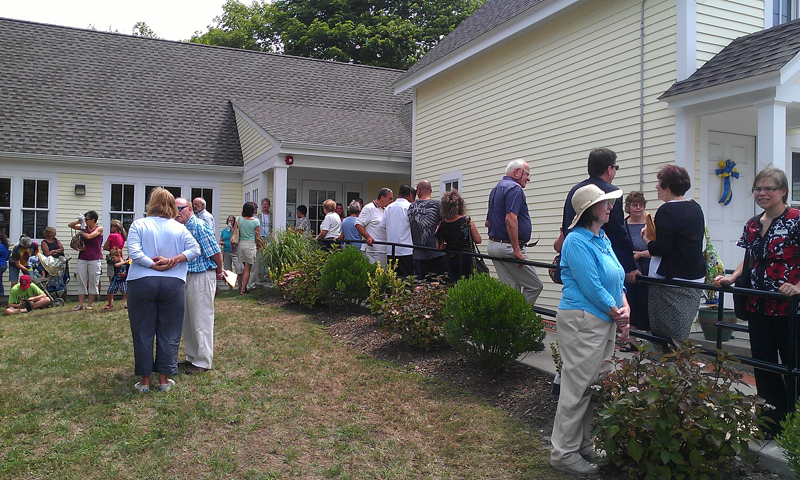 Accepting the Spinney from the Friends group were Selectman, Alan Slavin, and the director of the Free Library, Denise Medeiros.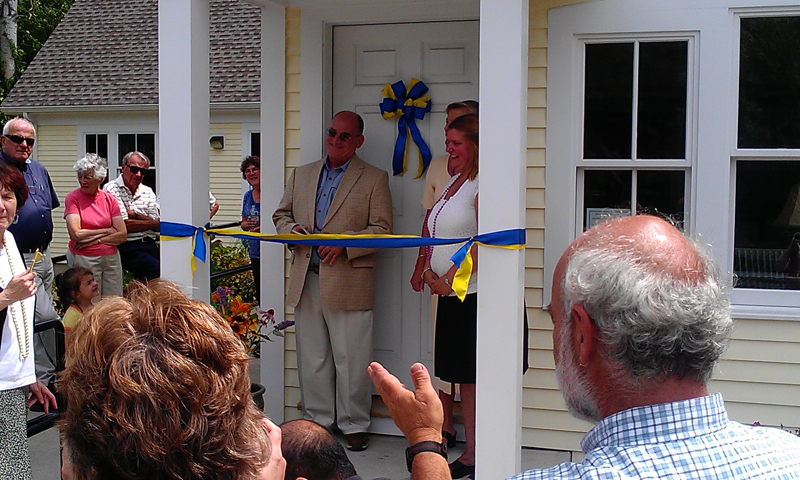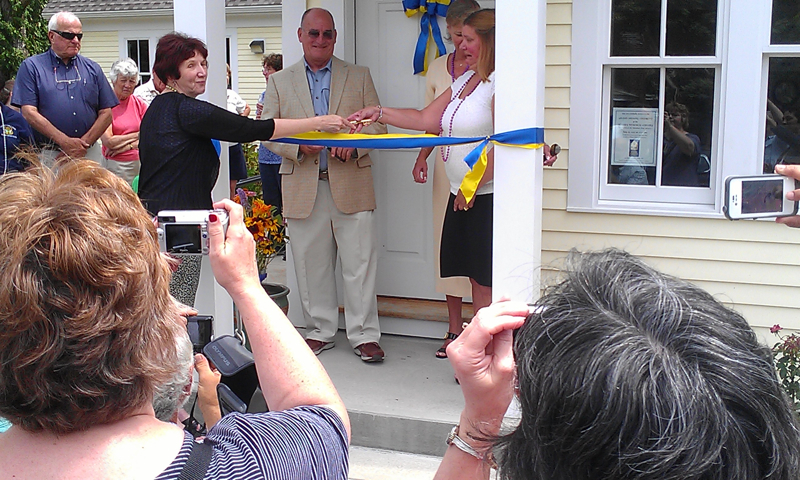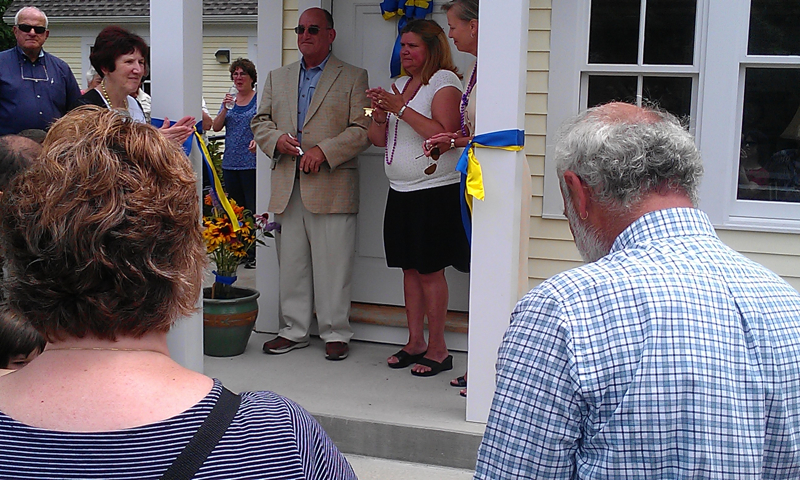 Once the ceremonial key was handed over and the ribbon cut, we were all able to go inside. The small part of the building nearest the street was originally the meeting place of the Girl Scouts; now it serves as a meeting room/kitchenette.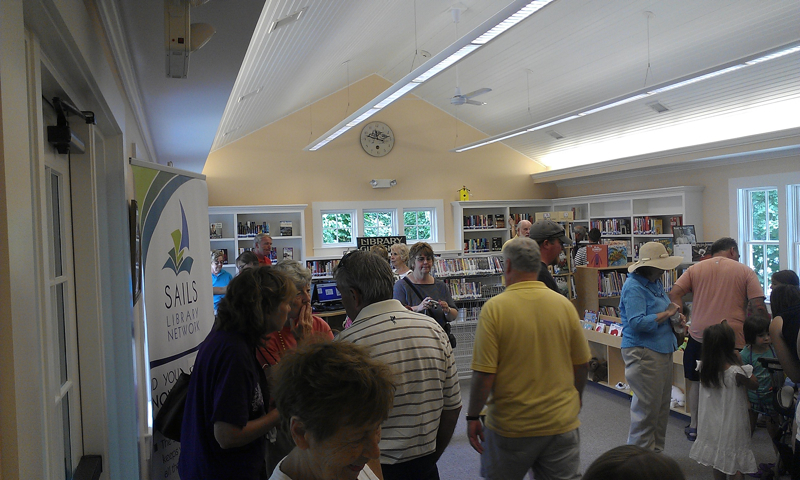 The inside is cozy and has well defined areas for the children, for computers and for the adult section.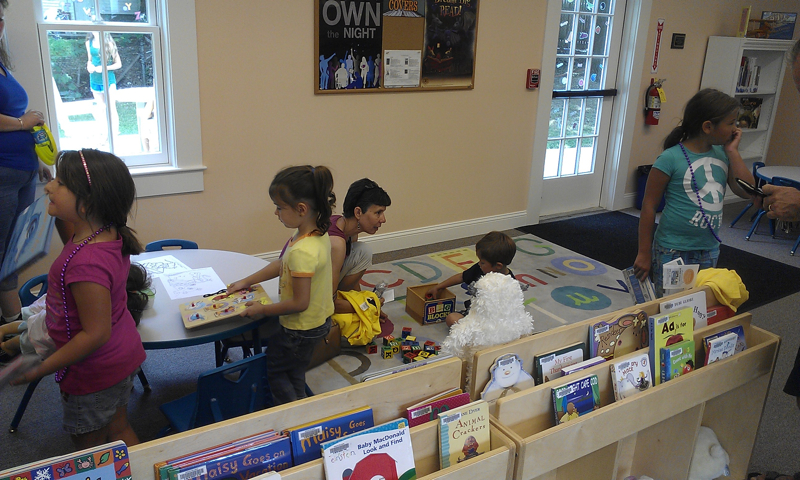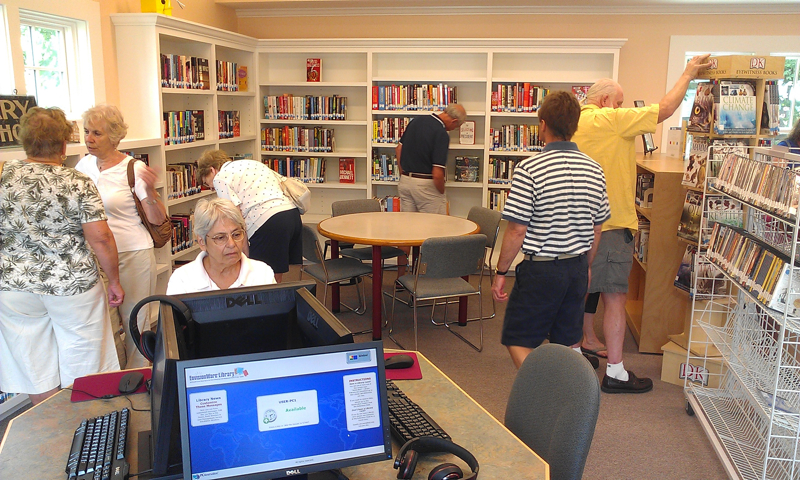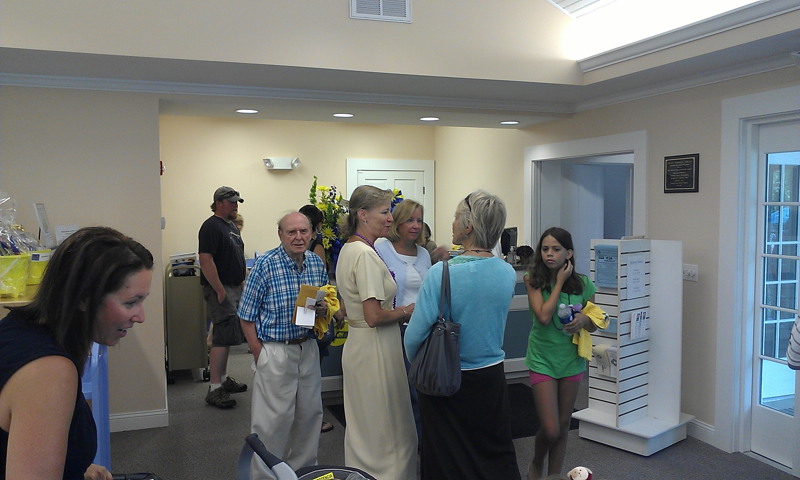 At noon, local entertainer Jackson Gillman, took to the "stage" behind the library and regaled the children and adults with songs and skits.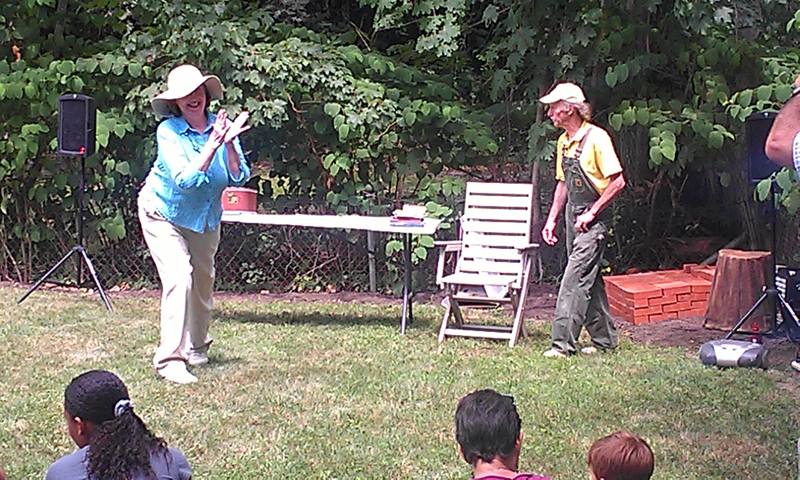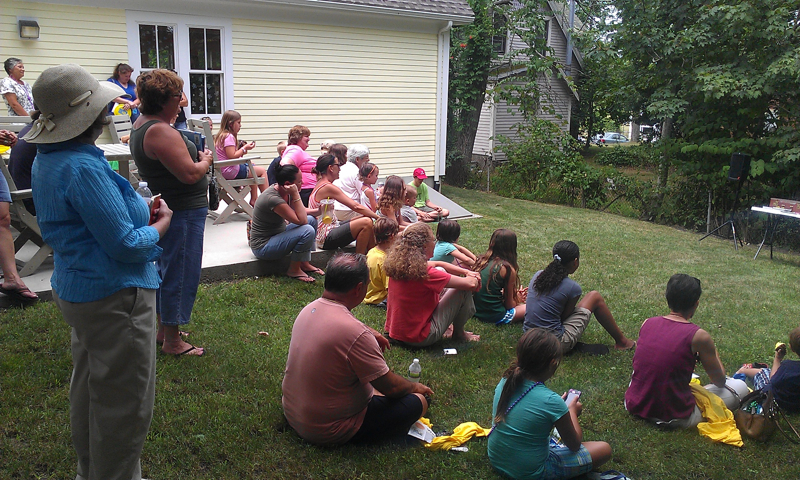 After the ceremony, we made out way along Onset Avenue to the Quahog Republic for fish & chips (Laurie) and a cubano sandwich (me), both of which were delicious. Then we took a quick turn on the public dock by the waterside, before heading back to the car, getting there just as raindrops started to fall. Fortunately, the weather cleared as we neared Brockton, and we were able to make a quick rain-free (if not quite guilt-free) stop at Peaceful Meadows.