Brockton High School
Pops Concert
May 29, 2008
It's hard to believe that we've been going to school concerts for 11 years, and that there's only one year left (with our kids involved anyway). This year's Pops Concert was great, and all four music groups did awesome. You can see more clips of the performances of the bands and choruses at the high schools Music page. This is the Concert Choir, which Althea sings in.
Penny Knight conducting the choir.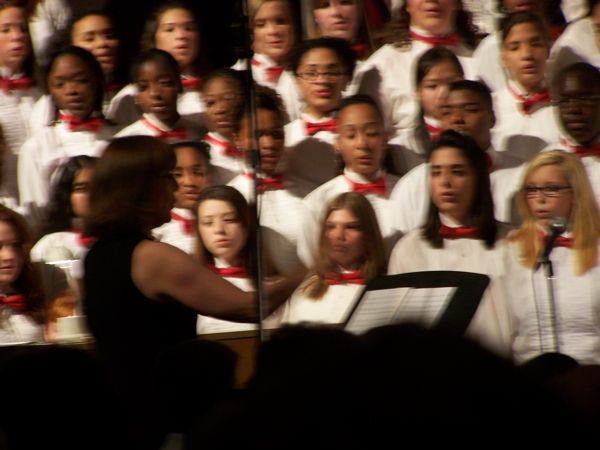 Ah, finally we see Ally, who always manages to be placed where we can't see her. We suspect she requests this of Ms. Knight.
Just one word: SMILE!
Debbie singing Otis Redding's great song "RESPECT"